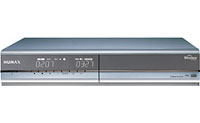 Humax have dished out detailed information about their new dual-tuner, Freeview-enabled PVR, the PVR-9200T.
Like the Sony RDR-GXD500 we reviewed in April 2005, Humax's PVR lets users watch and record digital terrestrial Freeview TV shows, with lucky UK consumers able to feast on over 30 channels of freebie programming.
With two tuners onboard, Humax's PVR-9200T (or "Duovisio" as it likes to be called), lets you record one channel while watching another or you can really push the boat out and simultaneously record two channels while playing back a previous recording.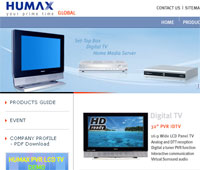 Receiving and recording of pay TV channels is possible through a special CA module.
There's no DVD recorder on board, so storage is taken care of by a fairly generous 160GB hard drive, supporting up to 100 hours recording.
The unit comes with preloaded software, allowing for picture-in-a-picture and "assorted trick play, diverse formats of recording and recording services playback, all through the time shift recording function." We're not quite sure what that last bit means.
Folks baffled by the complexities of traditional video programming will enjoy the 7 day Electronic Programme Guide (EPG) with the Duovisio providing support for subtitles, digital teletext and interactive features.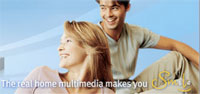 There's also a handy USB2.0 port provided for MPEG A/V file transfers between the Duovisio and a PC, letting users play back their digital photos or listen to MP3 files downloaded from a PC.