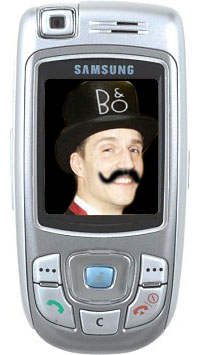 Hoity toity makers of expensive electronics for the well-heeled, Bang & Olufsen, have invited Samsung to the table in a joint project to design a new mobile phone.
In a triumph of style over substance, the phones will only offer "basic communications" features and "little in the way of high-tech extras" according to Bang & Olufsen's Chief Executive Torben Ballegaard Sorensen, speaking to Reuters.
The posh blower of "typical B&O design" will be targeted at the high end of the market (i.e. rich types over 25 years old) in terms of price and quality.
Denmark's Bang & Olufsen are well known for their eye-wateringly expensive TVs and hi-fis, all of which bear the company's well-regarded attention to detail and luxurious finish.
According to Sorensen, there will be just one phone at first with more models to follow.
While most mobile phone makers are ramping up the feature list and bolting on whiz-bang extras like video calling and music downloads, Sorensen feels that the moneyed mob will enjoy the simplicity of their wallet-draining upmarket phone
"This will be super simple. We believe that many people feel overwhelmed by the options phones contain. We will attempt to produce something that…will suit our core clients. They don't use phones as a game station. We are emphasizing what the phone is meant for, which is talking," Sorensen added.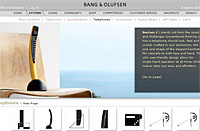 "We have positive expectations about this, but I know it is a niche product. The phone won't appeal to all, but if only two percent of the market likes it, that's good enough," he added while tucking into a bowl of best Russian caviar.
If this is a move upmarket for Samsung (which it undoubtedly is) we think it's a far better move than Nokia's invention of Vertu, which sells ridiculously overpriced handsets (think $15k) that ironically looks like B&O TV remote controls from the 1970s.
The handsets are expected to be seen at expensive parties and around the yachts of St Tropez from the fourth quarter this year.