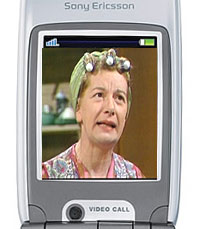 A report by Unstrung Insider claims that Mobile TV is set to become a breakthrough mass-market mobile data service, boosted by pioneering services offered by major global operators such as Orange, Vodafone, and SK Telecom.
The report, entitled Mobile TV: Switching on the Revenue Stream, highlights the growing success of mobile TV over 3G and satellite broadcast networks, with some operators already soaring past the million sessions per month mark.
With commercial services streamed over 3G networks showing signs of success in their own right, the report suggests that the real power of mobile TV will be to act as an "extension" to regular TV services, persuading even the most techno-phobic mobile phone users of the benefits of 3G subscriptions.
Report author and Unstrung Insider Chief Analyst Gabriel Brown was enthusiastic: "There's a lot of mileage in unicast mobile TV as a lure to attract high- value 3G subscriptions".
"The power is its simplicity: Everyone already knows how to watch TV," he added.
Steven Day, corporate affairs director at Virgin Mobile in the U.K agrees, saying that people who wouldn't consider using, a streaming media application, for example, will warm to the new technology.
Basing his opinion on feedback from the company's current 1,000-user mobile TV broadcast trial in London, Day praised the ease of use of Mobile TV services, "It's dead easy. Everyone knows what it is, and what it does".
Although the simplicity and familiarity of the service will please punters, the report says that mobile TV will need a "sophisticated sales approach" from operators who face a market driven by very low-cost or "free" services, adding that the mass market will only likely pay up to US$10 (~£5,€8~)a month for mobile TV.
The technology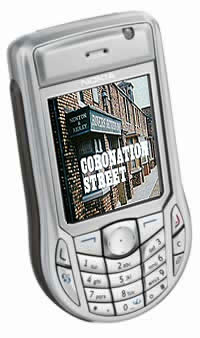 The report comments on the industry expectation that "one-to-many" mass-market mobile TV services may be more efficiently delivered over dedicated mobile broadcast networks using technologies such as DVB-H (Digital Video Broadcast-Handheld), DMB (Digital Multimedia Broadcast), and MediaFLO.
Despite DVB-H growing into the leading contender for dedicated mobile broadcast networks (especially in Europe) pesky issues surrounding spectrum allocation in urban areas looks set to slow down the commercialisation of services.
A potential joker in the pack could be Qualcomm's MediaFLO technology, which has the potential to challenge DVB-H as the automatic mobile broadcast technology choice. Although the technology isn't as mature as DVB-H, delays to mobile broadcast spectrum allocation can only work to Qualcomm's advantage.