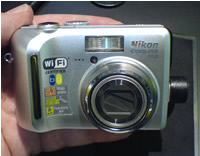 Although on the surface Nikon's brand new Coolpix P1 and the Coolpix P2 cameras look like standard fare from the photo giant, they've got a trick up their sleeve – they both offer Wireless LAN support (IEEE802.11b/g).
In a first for compact digital cameras, Nikon's new cameras sport a built-in 802.11b/g WiFi module which enables images to be transmitted to a Wi-Fi enabled computer or printer without the need for pesky wires and cables.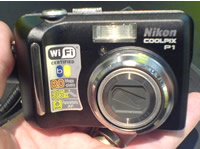 This wireless connection lets users transfer images off the camera's storage card or transmit them 'live' as they're snapped directly to Nikon's PictureProject software.
Unfortunately, the P1 and P2 will only transmit pictures to the PictureProject application and isn't able to directly upload images to the Internet or to FTP servers which we would have found far more useful – and much more fun.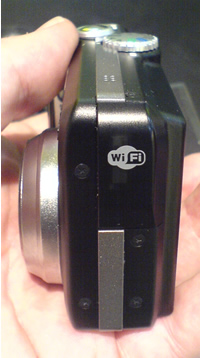 As for the Coolpix P1 and P2 cameras, there's nothing much to get too excited about, with the two identical cameras offering 8.0 and 5.1 Megapixels respectively with a 3.5x optical zoom (36-126mm equivalent, f2.7 – 5.2).
There's the usual shedload of scene modes on offer (16 in total) for snapping in a wide range of common situations, with some advanced scene modes for the adventurous, and an aperture-priority auto mode with 10-step manual control over aperture settings in 1/3EV increments.
Both cameras support video and sound recording up to 30fps, with seven movie modes to choose from – including a natty time-lapse mode. We like them.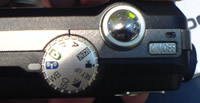 Framing and viewing images is taken care of with a sizeable 110,000 pixels 2.5″ TFT LCD screen and there's a SD slot and USB 2.0 connectivity onboard.
Both cameras will be available at the end of the month, with the P1 priced at £294 (~$532~€429) and the P2 being knocked out for £225 (~$408~ €329).