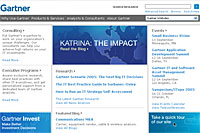 Only 25% of US business travellers are using Wi-Fi hotspots in airports and on planes, despite the growing availability of high-speed, wireless connections.
A report by Gartner reveals that only a quarter of US business travellers want to log on when they're flying off, and in the UK the percentage is even smaller, with only 17 percent of travelling Brit execs willing to whip out their Wi-Fi wotsits.
The low level of adoption is rather surprising considering the growing number of hotspots and Wi-Fi enabled devices springing up over last two years.
The study suggests that users have been shunning Wi-Fi in airports and in-flight because some are baffled by the process of using the technology.
"While Wi-Fi has come a long way, our survey shows that many business travellers remain uncertain as to why they should use Wi-Fi, what equipment they need, how they can connect and what they will be charged," said Gartner analyst Delia MacMillan.
"If Wi-Fi providers really want to attract new customers they must convince both end users and organizations of its benefits."
Although some airlines like Lufthansa and SAS in Europe are installing wireless Internet access in their planes, the majority of travellers (78 percent in the US, 75 in the U.K.) said they would rather stay out of contact while in the air.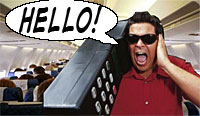 Those surveyed also said that they were more interested in increased onboard personal space, bigger baggage allowances and better entertainment than blasting out emails mid-flight.
It wasn't all bad news though, with the respondents who actually used Wi-Fi expressing satisfaction with the speed of connection, ease of use and overall value.
The report revealed that wandering Wi-Fi folks were less chuffed with the price of the services and the limited availability of hot spots in useful locations.
"Many organisations will not reimburse their personnel for Wi-Fi access charges, as these fees are often not covered by their telecom contracts," commented MacMillan.
"If airlines can commit to lower prices then the provision of Wi-Fi access could prove a key attraction to business travellers."
Gartner's report predicts that broadband-speed 3G cellphone networks could put pressure on Wi-Fi providers to cut prices.