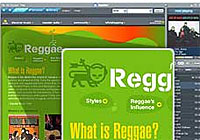 For the first time since its UK launch May 2004, the online music store Napster has dished the dirt on its usage and membership figures for the UK.
According to their figures, Napster has now scooped up 750,000 registered UK members, notching up 55 million downloads and streams in 15 months.
The LA-based company also released demographic information about their subscribers, which revealed that 80 per cent of its subscribers are over 25 years old, 75 per cent are blokes and over 50 per cent have kids.
The company claims to be currently attracting 50,000 new members a month.
Reflecting the changing trends of the music buying public, Napster claims that one in five or their subscribers no longer buy CDs, preferring to buy from their online catalogue of 1.6 million tracks – the largest in the world.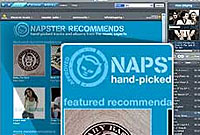 This represents an amazing turnaround for Napster who famously started life as the brainchild of an 18-year-old college dropout named Shawn Fanning in 1999.
Creating an online peer-to-peer file-sharing system that allowed computer users to share and swap files – specifically music – through a centralised file server, Napster immediately attracted the wrath of the Recording Industry Association of America who charged them with tributary copyright infringement.
In February 2001, a judge ruled that Napster had to stop the distribution of copyrighted material through its network and was forced to block over 250,000 songs using over 1.6 million filenames.
Things got worse in July 2001 when a judge told Napster it must block all files infringing copyright, effectively shutting the network down.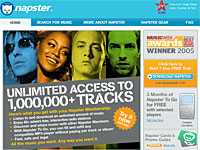 Napster folded in September 2002, but the brand was revived as a legal P2P service by the owners of the Napster name Roxio in 2003, quickly growing to become a major competitor for market leader iTunes.
Despite rival, cheaper services being launched by HMV and Virgin, Napster has said that it will not be reducing prices, preferring to concentrate on its subscription-based service.
This lets users 'rent' unlimited songs for a £9.95 ($18.5, €14.7) monthly fee with the penalty of losing access to the songs if the user's subscription lapses.
'We believe that the market is all about subscription,' says Leanne Sharman, vice-president of Napster UK. 'We're seeing significant growth in that area.'