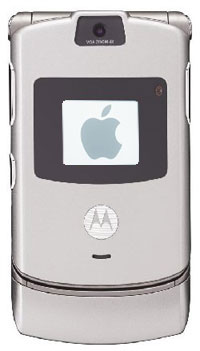 Pop stars are falling over themselves to fill their pockets with corporate cash as the Apple/Motorola iTunes phone promotion machine switches into overdrive.
Motorola has already waved their weighty wad in the direction of Madonna, Iggy Pop and a host of other music stars who have all been sufficiently tempted to associate their faces with the iTunes phone.
An article on the Marketing news Website Brand Republic reports that: "Motorola has signed an artist from every generation to appear in the ads, including Little Richard, Bootsy Collins, Lil' John, The White Stripes, Sleater-Kinney, Sum 41, Mya, Pussycat Dolls and Billie Joe from Green Day."
The company are still negotiating with Alanis Morissette and The Bravery.
Serious underground tremors are expected around Jimi Hendrix's burial site as the rock legend will no doubt reach maximum graveyard revolutions on the news that a look-a-like has been booked to perform in the ads.
Apparently, all the pop stars will be seen singing in a phone box in the adverts.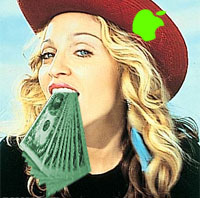 The Brand Republic article goes on to say that, "The ads may debut from next week, at the same time the Motorola phone with iPod personal music system is launched."
The iTunes-supporting phone is rumoured to be called the Motorola Rokr and will be made available in two models offering 512MB or 1GB of storage.
The 'iPhone' is expected to be announced by Apple at a press conference on 7th September.