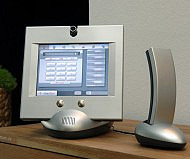 Deutsche Telekom have just announced that they will be rolling out 50 Mbit/s connection in 50 cities around Germany by 2007.
By mid-2006 the first 10 cities will be connected to the new fiber network, covering around 2.9m households.
More immediately there will be a free six week trial starting in Hamburg and Stuttgart which will run at 25 Mbit/s. If you're interested, you'd better sign up at their site quickly – it's expected to fill up fast (not surprisingly).
Project 'Lightspeed', as they refer to it internally, will give Germany a leading position in Europe for broadband speeds. The project will provide fiber to the curb and will cost them up to Euro 3Bn.
With an average distance of 700m from the street distribution box to the home, delivery of most of the 50 Mbit/s to the consumer is likely.
During the announcement there many, many references to the 'necessary framework' for this size of investment. Despite clear questioning there was no answer from DT as to what the 'necessary framework was, beyond it would involve the regulator and government (obviously).
The only phrase that was used (once) was 'investment certainty', which we can only assume is getting a return on the investment. As to what level of return they are aiming for is undefined, and we're sure it'll be the basis for a lot of discussion with the regulator.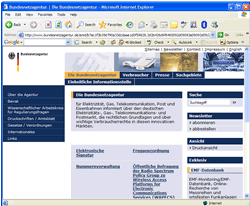 The "we'll make the country globally competitive by installing high speed Internet access, but it needs to be made worth our while" argument has been used before by other incumbent telcos when they are trying to get good, or better deals from the regulators.
DT said they haven't as yet spoken to the regulator, Bundesnetzagentur about this matter.