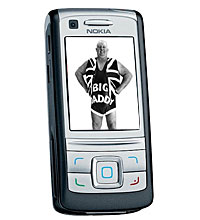 Nokia has risen to become King Of The Hill of 3G phones with a market share of 17%, with its attractive range of 3G phones trouncing products from rivals NEC and LG.
According to a report by Strategy Analytics, the phone-shifting Finns scooped a 17% of the 3G handset market in the three months from April to June, 2005.
Chris Ambrosio, director of the Strategy Analytics wireless device strategies service observed that Nokia's hefty share of the 3G market represents nearly half of its global overall share in the global mobile market, currently standing at 33%.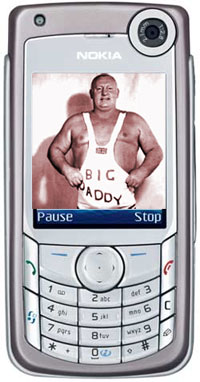 Previous 3G front-runners Motorola and LG have been overtaken by Nokia, with the report warning the manufacturers that they "have significant work to do to match up in the next battle for WCDMA phones priced below US$200 (~£111, €164~) wholesale, which will present significant mass-market opportunities in 2006 to 2010".
The study notes that the market for 3G phones is still comparatively small, with only nine million units shipped in the second quarter of 2005 – small beer compared to the total sales of 185m handsets for the same period (source UDC).
"WCDMA (3G) technology, which accounted for just 5% of total handset sales during Q2 2005, remains a market in the early stages of development, but it is worrying for a cluster of aspiring Asian vendors that Nokia has already become best in class," commented Chris Ambrosio, director of the Strategy Analytics' wireless device strategies service.
Nokia's market lead has been assisted in no small part by the popularity of their acclaimed 6680 3G handset, recently lauded as the "best-in-class 3G phone" in Western Europe.
Nokia's triumph means long faces in the Motorola offices, with the company failing to make much progress with their 3G phones, despite their funky 'lifestyle' GPRS phones like the V3 Razr proving a hit.