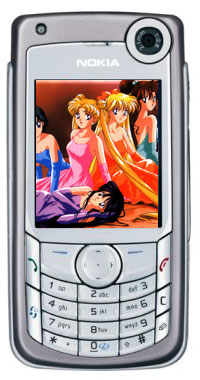 Sony Pictures Entertainment is set to triple the number of comic books it offers as mobile downloads in Japan, making the company the number one provider of "manga" downloads.
Sony has brokered deals with 10 popular Japanese comic artists, letting comic-mad 3G mobile users download about 300 manga books.
Manga comics are huge in Japan, with the name being coined in 1814 after the famous Japanese artist Hokusai created a book of black & white sketches that he called manga (involuntary sketches).
In Japan, manga comics are targeted at all age groups and cover a wide range of genres, covering a far wider range of topics than Western graphic novels – subjects can range from fantasy & adventure, to sports & cooking.
Sony is hoping to tap into this widespread appeal, offering five stories per month for 315 yen ($2.90), with additional charges for further downloads.
Downloadable manga comics are displayed on mobile phones using a technology called Comic Surfing.
This displays mobile-formatted artwork at a predefined speed and sequence, with pop-up frames and vibration during action scenes adding interest to the stories.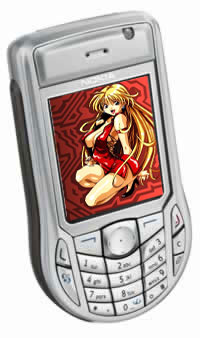 Sony intends to offer more comic books than competitors like NTT Solmare, (unit of telecom firm NTT) and Toppan Printing.
Surprisingly, a spokesman for Toppan Printing opined that Sony's downloadable manga offerings would prove a good stimulus for growth of the market.
"The market for comics through 3G mobile phone handsets just began to emerge last year, when handsets equipped with clear colour and movies on the screen were put on the market. But we expect it to grow more," he added.
Competitors NTT Solmare were equally magnanimous about their new competitors, commenting: "We hope that Sony's entrance will be a path to our mutual prosperity, as it could promote the lifestyle of reading comics by mobile."
NTT Solmare's catalogue of 80 comic books have already earned the company more than one million downloads this month alone, so Sony looks to be on a right earner.