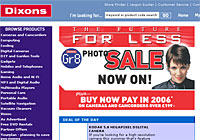 It's farewell to film at Dixons, as the company announced that it would no longer stock 35mm film-based cameras.
Britain's biggest electrical retailer blamed "weak demand" for the decision, pointing out that digital cameras are now expected to outsell 35mm cameras by 15 to one in its stores.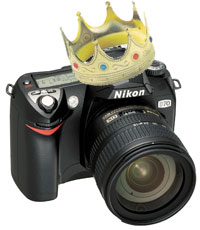 After reaching a peak in the UK of 2.9 million cameras sold in 1989, 35mm camera sales have been steadily falling, with the public being wooed by the convenience, improving quality and falling costs of consumer digital cameras.
"Last year, we pulled the plug on video recorders, but today's announcement is in many ways a more sentimental event," said Bryan Magrath, marketing director at Dixons in an interview with Reuters.
Although photo experts will argue that a cheap 35mm camera will still produce higher quality images than its digital equivalent, a quick survey of 100 Dixons customers found that 93 percent could not tell the difference between digital and 35mm prints.
"This tells us that there is no real difference in quality between digital and film," said Magrath. 'The digital camera…delivers huge benefits due to its memory, speed, image quality and transferability of images.'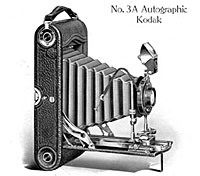 "Time and technology move on … digital cameras are now the rule, rather than the exception. We have decided that the time is now right to take 35mm cameras out of the frame," Magrath added.
The company said it would knock out its limited range of 35mm cameras until stocks ran out, with a few specialist 35mm cameras still being sold at the company's tax-free airport stores.