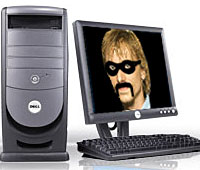 Almost a fifth of US consumers have admitted falling victim to identity theft, with younger adults at greatest risk, according to new figures.
The Experian-Gallup Personal Credit Index revealed that the young 'uns were the most gullible, with twenty-five per cent of American consumers under the age of 30 admitting to having their financial information stolen.
This compared to about 18 per cent in the middle-aged group and just 11 per cent amongst the wise old silver surfers aged 65 and older.
Of course, this imbalance could just be reflecting younger consumers' greater interaction with sites that require financial information to be input (e.g. e-bay, PayPal, iTunes, online merchandise etc).
"The public's perception about how many consumers have suffered identity theft appears fairly accurate, according to the poll, with the median projected percentage at 15 per cent, not very far off from the 18 per cent measured in the poll," observed Ed Ojdana, group president at Experian Interactive.
"This makes it all the more concerning that so few consumers are being proactive in protecting their information," he finger-wagged.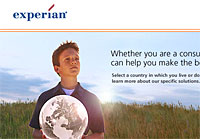 Experian-Gallup found that around two-thirds of consumers who have yet to experience identity theft felt that it was unlikely to happen to them, with only six per cent taking the precaution of purchasing some form of identity theft protection.
An even smaller percentage – four per cent – had purchased identity theft insurance but then not bothered to check their bank to see whether anyone had been dipping into their hard earned savings.
Despite so few punters taking preventive action to avoid becoming a victim of identity theft, 62 per cent expressed concern that their financial information could be stolen online.
It wasn't just online banking that got the punters fretting, with more than half worrying that their personal information could be stolen in the post (55 per cent) or at a shop (53 per cent) or while they're filling their faces at a restaurant (47 per cent).
However, it's worth bearing in mind that the company who commissioned the survey, Experian, are in the business of – would you believe it?! – selling protection against identity fraud.
Pinch of salt, anyone?