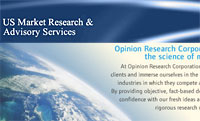 New US research claims that Americans are becoming increasingly "digital," with over three quarters owning computers and many households verily humming with multiple digital electronics products, including cell phones to entertainment devices to cameras.
A recent survey conducted by Opinion Research Corporation's CARAVAN poll involving 2,000 respondents discovered that three-in-four American adults (76%) own a computer, two-thirds (67%) own a mobile phone and nearly half (47%) are snapping away on digital cameras.
Other digital lifestyle products contributing to the Greenhouse Effect in US homes included digital cameras (47 per cent); video game consoles like XBox, PSP etc (38 per cent); TiVo/digital video recorders (27 per cent); home security systems (19 per cent), and iPods or other MP3 digital players (17 per cent).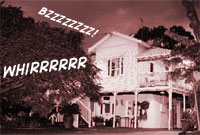 The research was commissioned by hard drive manufacturer, Seagate, who were keen to remind users of their role in the digital revolution:
"Technology advances that enable smaller, higher capacity, more stable storage solutions are allowing consumer electronics manufacturers to develop products with greater functionality," said Bill Watkins, CEO of Seagate Technology.
"The convenience, reliability and huge capacity of hard drive storage is enhancing applications as diverse as digital audio players, gaming devices, DVRs, HDTVs, automobiles, cell phones, PDAs, and a host of other products. Ground-breaking storage solutions are helping to drive the adoption of a digital lifestyle."