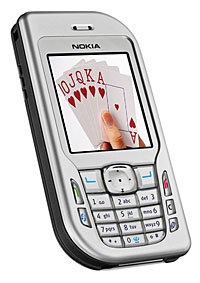 Forget mobile gaming – the big money's in mobile gambling, according a report by Informa Telecoms & Media
The 'Mobile Gambling' report predicts that the market for mobile gambling content is going to soar from US$1.2bn (~£0.67bn. ~€0.98bn) of annual revenues in 2005 to US$7.6bn (~£4.30bn, ~€6.21bn) by 2010, with more than 200 million consumers gambling the odds using mobile devices.
There is a joker in the pack however, with the report warning that the growth of the mobile gambling market is dependent upon mobile gambling operators being able to sidefoot legislative, technological and cultural hurdles.
"Mobile gambling is already generating significant revenues, but there is room for sharp growth in the years ahead," says Stuart Dredge, the report's author.
"Operators recognise that there is a strong demand for mobile gambling services, and there is no shortage of companies looking to provide them. However, the industry must keep in mind its responsibilities to tackle underage and problem gambling."
The report looked at the three key types of mobile gambling – sports betting, lotteries and casino-gaming – and predicted that lotteries are going to be the number one form of mobile gambling in the next five years, spurred on by widespread handset support.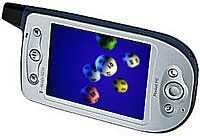 With casinos continuing to migrate their games to mobile, the report predicts growing popularity, although sports betting is expected to be a niche sector by comparison, despite bookmakers being keen to launch mobile applications for their customers to bet on the move.
The report sees Europe remaining the largest market for mobile gambling, generating a hefty US$3.2bn of annual revenues by 2010.
Hot on its heels will be the Asia-Pacific market, forecasted to generate US$2.7bn (~£1.52bn, ~€2.20bn) by 2010.
North America emerges as the dark horse, as the size of the market there will be dependant on mobile gambling being legalised in the US and the impact of any restrictions placed upon it.
Even with these caveats, the report still predicts US$979 million (~£553m, ~€800m) of annual revenues for the region by 2010.