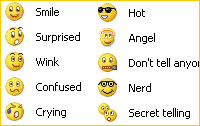 Microsoft Wants To Own Emoticons
Microsoft has filed an application with the US Patent & Trademark Office to safeguard its rights on "methods and devices for creating and transferring custom emoticons."
In case you've been living under a rock, emoticons are representations of faces made up by keyboard characters and originally all looked like this :) and :-/.
Nowadays, many mobile phones and computers automatically replace the text characters with an appropriate custom image when it spots emoticons in text messages and emails.
It's far from clear what makes Microsoft think they should own Emoticons – there again, it's never held them back before.
Microsoft's patent application
Microsoft emoticons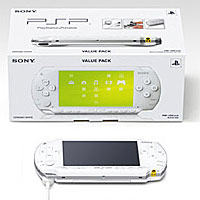 Sony Whips Out A White PSP
Sony has confirmed that it will be launching a groovy white version of its PSP, but – surprise, surprise – only in Japan.
Sony has a long history of serving up different coloured units in different territories, with the PS2 being released in Aqua, White, Yellow and Silver in the past.
The company has also announced a firmware update (in Japan, natch) so that users can surf the Internet directly from the console.
Some techie users have already been enjoying Web access on their PSPs after a hack was discovered that took advantage of a hole in the operating system used by certain games.
There's no date set for a US and European patch, although Japanese firmware updates traditionally precede roll-outs in other markets. Sony White PSP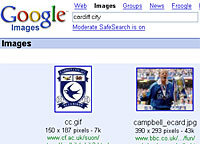 Google Grabs 47% Of All Searches Online
Nielsen//NetRatings "MegaView Search" report has ranked Google as the Big Cheese of search engines, registering 47% of all searches conducted online.
Lagging some way behind was Yahoo! at 22%, with MSN limping into third place at 12% and AOL Search only managing a comparatively feeble 5% of all searches.
Image searching grew hugely in popularity across all the search engines, with MSN seeing the largest increase in its image searches with a massive 90% surge. AOL's image search zipped up 74%, Yahoo!'s soared 55%, and Google's jumped by a rather modest 12%. Nielsen//NetRatings