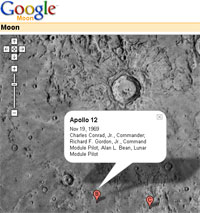 In honour of the first manned Moon Landing back in July 20, 1969, Google have launched an out of this world version of their Google Maps service – Google Moon.
The clever boffins at Google have created a scrollable, zoomable map of the Moon's surface, adding NASA imagery to the interface.
Google explains that they put together the map because they figured the best way to commemorate the first Lunar landing would be to let their users "surf around the Lunar surface themselves".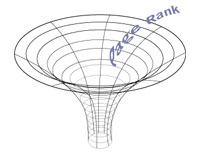 Although you can use a sliding scale to zoom into the surface – just like the terrestrial version – and view landing sites, there are limitations to how close to the surface you can zoom because of insufficient NASA imagery.
However, viewers zooming all the way in are in for a treat! We won't spoil it for you, but do take a look.
The cheeky chappies at Google have also added a fun FAQ:
"4. Is Google Moon a result of your Copernicus initiative?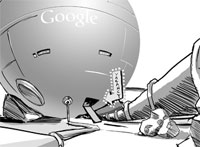 Glad you asked, and yes, the development of our Lunar hosting and research centre continues apace.
We usually don't announce future products in advance, but in this case, yes, we can confirm that on July 20th, 2069, in honour of the 100th anniversary of mankind's first manned Lunar landing, Google will fully integrate Google Local search capabilities into Google Moon, which will allow our users to quickly find lunar business addresses, numbers and hours of operation, among other valuable forms of Moon-oriented local information."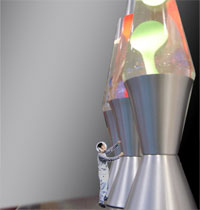 Google are also advertising jobs at their Google Copernicus Hosting Environment and Experiment in Search Engineering (G.C.H.E.E.S.E.), offering "high-density high-delivery hosting (HiDeHiDeHo) and de-oxygenated cubicle dwelling."
Someone at Google must have had a lot of time on their hands, because there's pages and pages of space-related nonsense available, including references to the "hyperbolic trajectory of Britney Spears" and "projections correctly predicted random spikes in search traffic due to wardrobe malfunctions".
We like it!