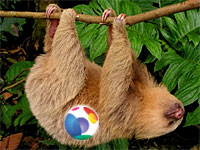 BT has announced that it will be doubling the speed of its entry-level broadband service.
The move was announced just hours after Wanadoo UK revealed its intention to tempt new punters with a two meg connection for just £17.99 (~€26 ~US$32) a month.
From tomorrow, all new and existing BT subscribers should be able to get 2 meg as standard, with no upgrade charges.
BT group managing director Gavin Patterson said: "Today's announcement creates a standard of a minimum broadband speed of 2Mb for all our retail broadband services – these higher speeds open up a wealth of new possibilities for the use of broadband."

BT's generosity knows some bounds though, with its no frills package retaining its monthly usage limit at 1 gig.
As competition in the broadband sector heats up, customers should be able to take advantage of lower prices and faster connectivity.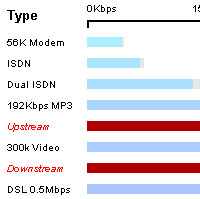 This is the second free upgrade that BT has introduced, with the telecoms giant upping the speed for all of its retail broadband customers back in February.
Broadband users can calculate their current connection speeds with the handy app at ADSLguide.org.uk and check to see if their broadband speed matches their provider's claims.
A recent informal survey on urban75.com asked over 60 subscribers to compare their broadband connection speeds using the ADSLguide Website.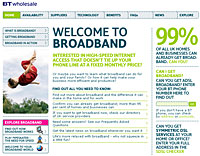 I quickly learnt that not only was I paying more than most, but my BT connection was as swift as a sleepy sloth on a hot day compared to the rocket-like speeds quoted by others.
Seeing as BT has declared that the "battleground in broadband will be in differentiating services rather than price and speed as it is today", I'll be monitoring this upgrade very, very carefully indeed.