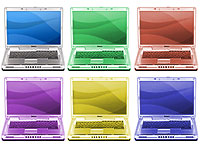 The doomsayers were predicting a slow year for PC shipments, but a continuing shift to notebooks and falling PC prices have made it a bumper second quarter for the worldwide PC market, according to research companies IDC and Gartner.
IDC's figures reveal that PC vendors have shifted 46.6 million units in the second quarter, up from 39.9 million units last year, while Gartner claims that 48.9 million PCs were shipped during the quarter, up from 42.6 million units last year.
The disparity in the figures is due to the different ways in which the companies record "white-box" shipments (lesser brand PCs sold by local distributors or resellers).
Both analysts have confirmed Apple's zippy growth in the US market, where it has risen to become the fourth biggest PC manufacturer in the land of Budweiser.
Dell still sits proud as King Of The PC Hill in the US, with shipments growing 23.7 per cent from last year, while the company now holds 19.3 per cent of the worldwide market according to IDC.
Gartner's figures differ again, showing Dell with 17.9 per cent of the global market.
HP remained in second place with 15.6 per cent of the market (IDC) – 14.6 per cent according to Gartner.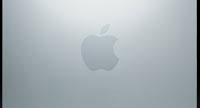 The company enjoyed big sales outside the US and remains the market share leader in many countries throughout Europe.
The new Lenovo-owned IBM business ranked third in worldwide shipments with 7.6 per cent of the market, while Acer impressed with a shipment growth of 62 per cent compared to last year.
Gateway and Apple grew much faster than Dell or HP in the States, coming in at third and fourth place respectively in the US market.
Boosted by their success with iPod and iTunes, Apple's US market share reached 4.5 per cent, up from 3.7 per cent at the same time last year.
Overall, Apple's shipments grew 37 per cent year-on-year quarter, against a worldwide industry growth of 16.6 per cent, according to IDC (14.8 per cent by Gartner's figures).