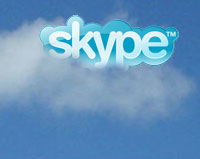 Skype has teamed up with The Cloud – Europe's leading Wi-Fi network provider – to offer low cost Wi-Fi access and Internet voice calls at 6,000 of The Cloud's hotspots in the UK and Sweden.
The partnership forms part of Skype's world domination plans as the global roll-out of their new 'Skype Zones' beta service gathers speed.
This lets Skype users make calls and access program features at cheap rates at thousands of hotspots across the world.
Skype are currently notching up more partners than Casanova after a gallon of oysters, having announced a deal with Ready To Surf network back in March, covering over 350 Internet locations across the UK.

Skype users ambling into a Cloud hotspot will be connected to the service as soon as they flip out their Wi-Fi enabled device.
Once connected, they will be able to instant message for free over Skype, without needing to log on to Skype Zones.
Unlike the Broadband service, users will have to shell out if they want to get yapping over VoIP, with the Skype Zones service costing for €6.18 (~£4.25, ~$7.40) per month for subscribers or €2.50 (~£1.72, ~$3) for a 2-hour connection.
"We believe that the mobility offered by Skype Zones and has the power to revolutionise modern communications," purred Niklas Zennström, CEO and founder of Skype.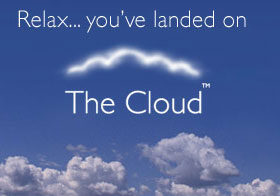 "Skype is bringing affordable Wi-Fi and voice calls to millions of users, enabling them to talk, IM and surf conveniently and cost-effectively from thousands of great locations. Our users in the UK and Sweden will benefit from The Cloud's extensive network coverage in places where people really want to use it."
George Polk, founder and CEO of The Cloud joined in with the backslapping: "Skype is the global leader in easy to use, superior quality Internet telephony, and we are very excited to be part of their ground-breaking Wi-Fi roll-out. Skype has become mission critical for its millions of users, and we are looking forward to seeing this new service drive traffic in our vast range of sites."