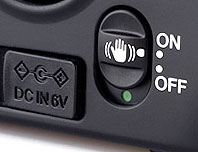 Konica Minolta and Sony Corporation have reached an agreement to jointly develop digital Single Lens Reflex (dSLR) cameras.
The move strikes us as a logical one – Konica Minolta has a long record of producing high quality professional and semi-professional SLR cameras, while Sony has excelled in the digital camera consumer market.
Konica Minolta have already acquired a fine reputation through the autofocus and auto-exposure technologies developed in their Maxxum/Dynax series of film and digital dSLR and, like Sony, are keen to incorporate new technologies in their products (or "push the envelope" in marketing wallah-speak).
As we reported yesterday, Konica Minolta's are already applying innovation to the burgeoning dSLR market with their new Maxxum/Dynax 5D camera being the first sub $1,000 dSLR to incorporate onboard Anti-Shake technology.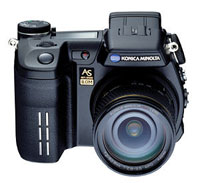 With Sony bringing their award-winning design expertise to the party – and their image sensor, image processing and battery technologies – we can expect some smarty-pants new product design to emerge from the partnership.
The new SLR cameras will see Sony/Minolta shoving a highly competitive oar inbetween the market leaders Canon and Nikon and marks Sony's first foray into the high end digital dSLR camera market.
Previously, Sony had concentrated on the consumer/enthusiast segment, producing cheap and cheerful cameras for the masses and innovative, upmarket fixed-lens cameras like the well received F717 and F828 Cybershot models.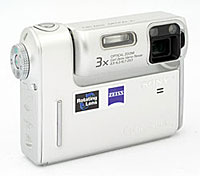 As prices of dSLR's plummeted, the writing was on the wall for high-end fixed-lens models, so Sony's move into the dSLR market was not unexpected.
Acording to IDC, the worldwide digital SLR market totaled 2.5 million units in 2004, and Sony and Konica Minolta have predicted that they expect this to grow to 3.6 million units this year.
And now kindly stand back while the execs get backslappy on the love mat: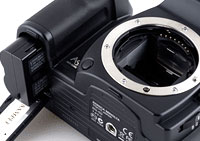 "Sony has powerful devices and technologies essential for digital cameras," praised Tsuyoshi Miyachi, President and CEO of Konica Minolta Photo Imaging. "I am extremely excited to work with Sony. Together with Sony, we will endeavour to create new value in the field of imaging through increasing attractiveness of digital SLR cameras where we are strongly focused."
"We are excited to co-develop new products with Konica Minolta's advanced camera technologies represented by its "Maxxum/Dynax series" and our digital audio visual technologies," smooched Yutaka Nakagawa, Sony's Executive VP and Personal Audio Visual Network Company NC President. "Sony will further strengthen its digital imaging business through creating new market opportunities with the digital SLR camera field."
Both companies will immediately begin joint development of the "advanced and feature-rich digital SLR cameras" although there's no date set for when we may view the fruit of their corporate loins.
We can tell you, however, that the new cameras will use the Konica Minolta lens mount system, which will no doubt please current Minolta owners.