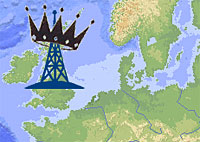 A report from consultancy firm BroadGroup has revealed that the deployment of wireless hotspots in Europe have soared by 67 percent in the six months up to May 2005.
BroadGroup's research surveyed 122 service providers in 29 countries with the UK triumphing as the hotshot hotspot of Europe, impressively boasting 34 percent of all Wi-Fi hotspots in Europe.
Wi-Fi growth has been spurred on by steadily falling access charges – albeit slowly.
Weekly subscription packages have plummeted at the fastest rate, falling over 62 percent in the first half of this year.
The study discovered that the vast majority of Wi-Fi access is bought on a pay-as-you-go basis rather than via a regular contract, with only a measly 10 percent of all access being through pre-pay deals.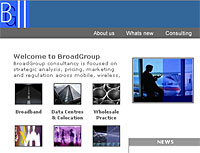 As many a disgruntled transatlantic traveller may tell you, Wi-Fi access in Europe still remains considerably more pricey than the US market, although the report suggests that "price declines are continuing to trend downwards" (I think this means, "prices are going down").
As the wireless revolution continues, other services designed for mobile workforces are also set to increase.
Industry analysts Berg Insight have predicted that mobile location-based services (LBS) will be worth € 274 million (~US$331 ~ £189) this year, with sales set for super soar-away growth as operators pile on more data-based services.
Some operators are already keen to exploit the burgeoning LBS market, with Vodafone recently introducing their Vodafone Navigator service, turning mobiles into GPS location devices with mapping technology.
A growing demand for fleet management and monitoring dispersed workforces is also expected to boost global LBS take-up.