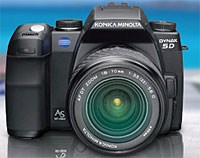 It wasn't that long ago that digital dSLRs were the sole preserve of well-heeled enthusiasts and the pestering paparazzi, but with prices continuing to fall, digital dSLRs are coming within the reach of the mainstream.
Canon started the revolution, slapping down a hefty gauntlet in the face of their competitors when they introduced their 6.3 megapixel Canon EOS 300D (aka Digital Rebel) in 2003 for around US$1,000 (~£572, ~€828).
The camera immediately found favour with amateur snappers, semi-pros and some newspaper reporters, who wanted the immediacy and flexibility of a single lens reflex camera without the eye-watering price of a pro camera.
Nikon took some time to respond, but hit back hard with the Nikon D70, a well-specified camera that offered the same resolution as the Canon, but with a more comprehensive feature set – and a lightning fast start up time (often the bane of digital cameras).
Pentax, Olympus and Minolta also weighed in with affordable dSLRS and consumers got happier as prices kept on falling.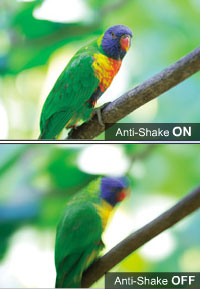 In February this year, Canon returned with its cheaper-faster-more featured next generation 8 megapixel camera, the EOS350D (Digital Rebel XT) retailing for US$880 (~£503, ~€728) while Nikon's similarly priced D50 was introduced in April.
Trying to wedge their elbow into the highly competitive and lucrative affordable dSLR market is Konica Minolta's new Dynax/Maxxum 5D digital SLR, announced last Friday
Aimed more at the beginner market, it's a smaller and lighter version of their Maxxum 7D camera, with fewer external controls, a bright 2.5″ display, "easy and intuitive" operation and a shedload of exposure presets on hand.
The highlight of the camera is Konica Minolta's unique in-camera Anti-Shake system, which works by stabilising the sensor instead of the lens element.
This can be of real benefit when shooting in low light and gives the Dynax/Maxxum 5D digital SLR a real edge over their rivals, and it's the first time this system-wide feature has been seen on a sub US$1,000 dSLR.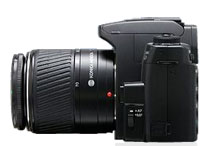 The rest of the specs of the camera are impressive but not cutting edge: 6.1 megapixel sensor, JPEG and RAW image capture (RAW: 3 fps, up to 5 frames), white-balance bracketing, 100-3200 ISO, built-in pop flash and USB 2.0.
With its bigger name rivals winning plaudits for their new budget dSLRS, it may be hard for new punters to be won over to Konica Minolta's new offering, although it looks like a winner for those already using Minolta bayonet mount lenses.
Maxxum 5D will be available in early August, with pricing yet to be announced.