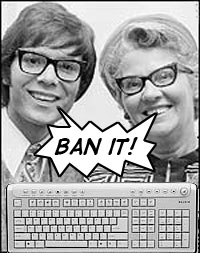 'The Man' in the form of the EC wants to introduce regulation to the Internet by bringing in controversial rules to cover television online, according to a report in the Times.
Well, actually it's 'The Woman', as Viviane Reding, the European Information Commissioner is hatching plans in Brussels to regulate areas such as taste and decency, accuracy and impartiality for Internet broadcasters.
Or good old 'censorship', as some may like to put it.
The consultation documents also looks set to relax regulations covering the amount of advertising that a TV channel can show, with the current limit of 12 minutes an hour likely to be scrapped. More adverts. Whoppee.
One of five "issue papers" to be released by Reding discusses the impact of technological change and concludes that "non-linear audio-visual content" ('TV downloads' in human-speak) need to be subjected to regulation.
Although some of the suggested changes – like the extension of rules governing the protection of children – are unlikely to ruffle any feathers, demands that Internet broadcasters provide a statutory right of reply look set to get the fur flying.
Ofcom's already in a strop about the proposals, with Tim Suter, Ofcom's partner for content and standards, snarling: "Whatever happens, it is not appropriate to take the set of rules that apply to television and apply them to other media. Where possible, we should be looking at self-regulation or co-regulation, because that is something that can deliver the goods."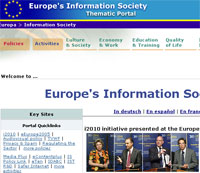 Internet-delivered TV is currently unregulated in the UK, so there is no compulsion for Web broadcasters to respect rules governing accuracy and impartiality or taste and decency that apply to all other analogue and digital channels.
The current big boys of UK Internet TV broadcasting, Home Choice, have formed their own self-regulatory body which mirror most of the existing rules, and Ofcom believes that this approach is sufficient for responsible broadcasters.
Ofcom argues that dodgy operators would be likely to operate offshore and thus be completely unhindered by any jurisdictions that the European Union dreams up.
The new rules will be based on the 1989 European directive, Television Without Frontiers, which set the benchmark for television regulation.
The proposals in the issues papers are not firm conclusions and broadcasters will have until 5 September to respond in writing, with a draft directive following by the end of this year.