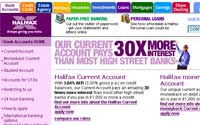 New research from UK High Street bank Halifax reveals that over half of children between the ages of seven to sixteen years old have bought something over the Internet.
Boys are particularly keen on Web shopping with over 60% saying that they've bought items over the Internet.
The bank's survey found that some 53% of young people are Internet shoppers (up 10% from 43% in 2004) with Scottish lads and lassies coming out as the keenest Web shoppers, with 80% buying items over the internet.
The East Midlands region came bottom of the Internet shopping league with only 36% of young people in the area shopping online.
Boys continue to buy more goods over the Internet than girls, with this year's figures – 60% boys compared to just 46% of girls – continuing last year's trend where the figures were 50% and 37% respectively.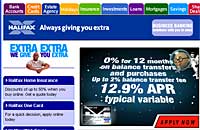 Not surprisingly, age plays a big part in who gets to shop online with less than a third of seven to eleven year olds (29%) clicking and buying compared to almost three quarters of twelve to sixteen year olds (73%).
More than half of all kids interviewed believed that Internet shopping is, like, waaaaaay better to shopping on the high street with 61% finding it easier to buy online rather than in shops for certain items.
Music, DVDs and electronic equipment are the biggest attractions online with kids spending their hard-earned extortion racket earnings, petty theft cash, pocket money on CDs (45%), computer games/equipment (45%) and DVDs/videos (43%).