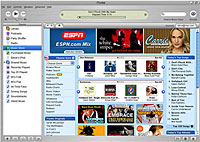 The Apple rumour mill has been cranking into overdrive over the weekend after Forbes reported that the company may be considering becoming a mobile phone operator.
With Apple already rumoured to be developing a hybrid iPod/cell phone with Motorola, the article claims that "the pieces are in place for it to happen later this summer", adding that companies like Virgin and Walt Disney have already proved that a new network model can allow all kinds of businesses to easily enter the mobile market."
Disney will be launching its family-centric 'Disney Mobile' wireless phone network sometime next year, aiming to serve up a family-friendly mobile service with custom handsets and premium phone content (i.e. irritating ringtones and Disney-based games).
Since all the calls will be routed through Sprint's national cellular network, Disney won't have any infrastructure investment costs, but will gain access to a dedicated, direct marketing channel to da KidZ, scooping up network revenue and gaining a new content outlet.
Forbes predicts that Apple's reputation for creating cool, user-friendly handheld gadgets could ease their transition into the mobile business.
In July last year, Apple announced its partnership with handset maker Motorola to create an iTunes-capable phone, but the product failed miserably to materialise at its scheduled CeBIT March 2005 launch.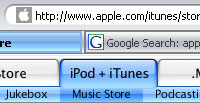 However, a report in the Sunday Telegraph yesterday claimed that Motorola will finally "unveil the first fruits of its partnership with Apple next month with the launch of its iTunes mobile phone at the V Festival." The festival runs from 20th to 21st August 2005.
So far Apple is keeping Mum on the rumours about it entering the mobile market, although Steve Jobs has frothed enthusiastically about the cellular marketplace in the past:
"The mobile phone market…is a phenomenal opportunity to get iTunes in the hands of even more music lovers around the world."
Forbes.com concludes that Apple is not the only big company that might roll out a cellular service this year with analysts suggesting that uber-brands like Nike and Wal-Mart could be planning their own networks.