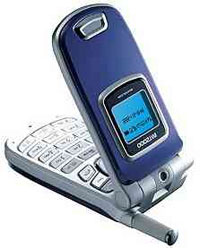 The growth of photo and video-capable phones has resulted in news agencies sourcing more and more content from members of the public who have used their mobiles to record disaster scenes.
As the story of yesterday's terrible bomb outrages in London unfurled, news agencies told their reporters on the scene to ask witnesses if they'd taken any images with their camera phones, with the main UK TV networks also running notices instructing viewers to send in any videos they had taken.
Elsewhere, Websites, bulletin boards and blogs also formed a valuable source for news agencies hungry for stories, with Sky tracking down and then interviewing a tube blast victim whose photo had been posted up on a Web site.
Mobile video footage also played a major part in news bulletins, with shaky mobile video footage taken from inside a blackened tube train leading some news updates.
Footage of the destroyed bus was also shown extensively on TV with Sandy MacIntyre, director of news for Associated Press Television News, paying US$250 (~£144~€209) for the amateur video clip.
Mobile-sourced footage was used by several US networks with some TV executives commenting that it was the first time that video taken from a mobile phone had been used during the coverage of a major story.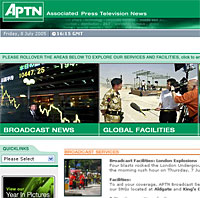 Jonathan Klein, CNN's U.S. chief believes this "citizen journalism" will become a more important part of coverage in major news events. "No question about it," he said. "There's been a lot of talk in terms of the increased democratization of the news media relating to blogs and the like. This is another example of the citizen journalist."
Still images taken by mobiles were also extensively reproduced in newspapers all over the world, with a photo by commuter Alexander Chadwick appearing on the front pages of both The New York Times and The Washington Post, as well as other international and domestic publications.
News organisations are increasingly relying on amateur photography and video to help tell major stories, with NBC News President Neal Shapiro describing yesterday's coverage as "a portent of things to come."
Jonathan Klein, CNN's U.S. chief, also predicted that mobile phone footage will play a more important part in major news events coverage, bringing about what he describes as an "increased democratisation of the news media relating to blogs and the like."