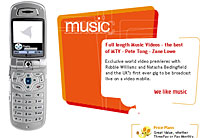 Consumer demand for mobile downloads is going bonkers, according to research by LogicaCMG.
Downloads are predicted to triple in the next 12 months, creating a €7.6 billion (£5.23bn, $9.12bn) global market for mobile content by this time next year.
Twenty per cent of mobile phone owners worldwide have already busied themselves downloading content to their handsets and this figure is expected to soar to 60 per cent in the next 12 months.
The international survey – covering Europe, Asia Pacific, North and South America – revealed subscribers are currently shelling out €6.32 (£4.35, $7.60) per month on downloads, with more than 40 per cent of respondents expecting their spending to rise.
With over 1.5 billion mobile users worldwide (predicted to rise to 2 billion by the end of 2005) the global market for downloading content looks sure to become a multi-billion euro money-spinner within a year.

Globally, subscribers just lurve downloading ring tones, games and music, with news and sports also gaining a growing audience in Europe.
Video and movie clips also showed promise, with more than 10 per cent of mobile phone users worldwide expecting to download such content within 12 months.
New multimedia phones are fuelling a growth in video and movie downloads, with more than 10 per cent of mobile phone users worldwide expecting to download video content within 12 months (this figure rises to 25 per cent in Asia Pacific, with 10 per cent expecting to be downloading full feature films to their mobiles within 12 months).
With consumers demanding ease of payment and the ability to share content with friends, there's pressure on the industry to invest in digital rights management and intelligent payments systems.
Paul Gleeson, chief operating officer at LogicaCMG commented: "This survey proves that a substantial market for mobile content exists, with great opportunities for mobile operators worldwide.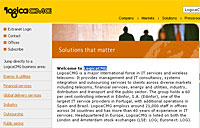 Mobile phone users are starting to experiment with their phones' capabilities but, drawing a parallel with the popular SMS experience, it is clear that the service needs to be simple, safe and intuitive from initial browsing through to payment and download.
To secure a share in this booming industry, mobile operators need to look at the bigger picture, building strong relationships with customers and content partners alike to deliver high-quality services that meet the markets' needs."
It's also worth noting that there's now nothing to stop individual countries legislating software patents on their own.