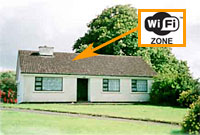 US police have arrested a Florida man for gaining illegal access on a domestic wireless Internet network.
In one of the first criminal cases involving this practice, Benjamin Smith III, 41, faces a pre-trial hearing this month after an April arrest on charges of "unauthorised access to a computer network" – a third-degree felony in the States.
Police say Smith 'fessed up to sneakily logging on to the Wi-Fi signal after he was spotted using a laptop in his SUV outside the house of Richard Dinon.
Although it's quite a widespread practice, the newness of the crime means that the Florida Department of Law Enforcement doesn't even keep statistics, according to a report in the St. Petersburg Times.
With the rise of domestic Wi-Fi networks and Wi-Fi enabled PDAs, laptops and smartphones, more and more people are sniffing out unsecured networks and enjoying a free ride on other people's connections.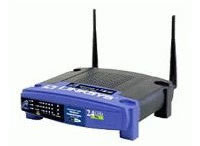 There's not much harm in that, but the newspaper report points out the darker side of Wi-Fi pilfering, with criminals using the unsecured networks to traffic in child pornography, steal credit card information and even send death threats.
The problem is that few people bother utilising the security protection that comes with their Wi-Fi routers, even though turning on encryption or requiring passwords would make things considerably more difficult for network freeloaders.
If Smith is found guilty of the charges, the outcome could set a dangerous precedent for wireless networking and potentially criminalise tens of thousands of mobile users who regularly log on to any signal they can find.