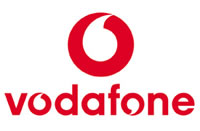 The ability to disconnect from the world has taken a further blow as Vodafone and Microsoft announce a global tied up to offer MSN Messenger IM to Vodafone's mobile phone customers. People sitting at their MSN Instant Messaging (IM) client on their computers will be able to carry out chats with their Vodafone carrying chums.
The function goes beyond the simple exchange of messages, extending to showing the "presence" of their contacts and exchange instant messages between MSN Messenger on a PC and Vodafone Messenger on mobile phones and vice versa.
It's the matching of equals – MSN Messenger has 165m customers against Vodafone's global totally of 155m. Both of them are seeing it as a way to raise additional income – while IM PC-PC is free, this Vodafone/MSN offering will be paid for. Time will tell if the consumers that are the focus of this will be willing to pay for the privilege.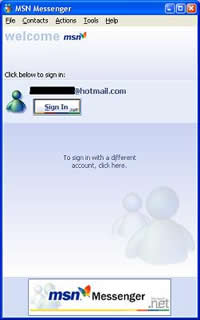 Putting on his best tech-savvy face, Peter Bamford, Chief Marketing Officer for Vodafone glowed, "IM is a growing part of the increasingly important mobile messaging market. By bringing our collective customers together, we'll deliver more options for staying in touch when messaging. Our agreement will grow IM and SMS, meaning additional revenue for Vodafone."
This type of PC-to-mobile messaging isn't new. About nine months ago there was a rash of mobile phone companies announcing PC to SMS messaging, some with more success than others.
Digital-Lifestyles understand that this IM deal will not be unique or exclusive to either party. Vodafone will be working with other IM services and MS will hookup with other mobile phone companies.
The official Vodafone word on the new service didn't give us any information on pricing of the service, so we went digging.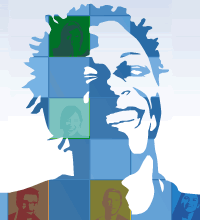 While we didn't get to any exact figures, we were able to find out the service will be charged on the basis of each message sent. This will cause current IM users to radically change the way they use IM. No more will they be quickly replying with short witticisms, but will need to become more Bard-like in their compositions – if they don't want to end up with huge bills at the end of the month.
A finger-in-the-air estimate to the per message cost? A Vodafoner told us it will be around, but under the cost of SMS, which should be made slightly more palatable by bundles being available.
Vodafone Messenger, a form of IM on their mobiles, currently run on Vodafone Live! This WAP-based service is embedded into the latest Vodafone handsets. The new offering will use this, and if it isn't available, straight SMS will be used.
Trials for the new service will start in July, with the product being introduced in Italy, Spain and the Netherlands in the next two months. Other European countries will follow by the end of the year.