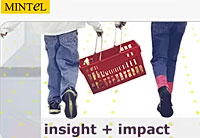 A report by compilers Mintel International has revealed that pets are being ousted by consumer electronics in British homes.
The percentage of British homes with a pet has fallen from almost 55 per cent in 1999 to 48 per cent, with consumers so obsessed with fragging space aliens and listening to iPods that there's no time for looking after cute little Tiddles and frisky Fido.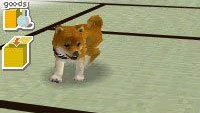 The study observed that, "In those families with children, the demand for pets may not be as strong as it once was, since many children now prefer to immerse themselves in the world of computer games and TV programmes".
The report suggests that the decline in pet ownership has also been exacerbated by modern living, exemplified by "longer working hours, the increase of overseas holidays and the trend to live in flats and smaller homes".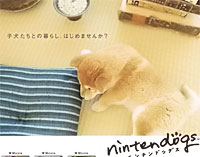 But it's not all bad news for our precious pampered pooches and treasured tabbies, with the report revealing that sales of pet food, accessories and pet insurance have rocketed by 24 percent in the past five years, reaching a total of US$6.5 billion.
"Amongst the gloom of reduced pet ownership shines the very bright light that is the continued willingness of owners to indulge themselves and their pets," purred Katy Child, senior retail analyst at Mintel.
"Despite a decline in the popularity of some pets, the remaining pet owners have shown themselves willing to spend more than ever before," she added, stroking furiously.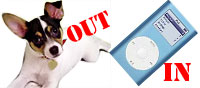 With the rise of home entertainment robots like the Sony Aibo and the forthcoming Nintendo virtual pet game, Nintendogs (where virtual dogs will respond to voice commands and bark at passing Nintendog consoles), we wonder how long it will be before children think that pets live on batteries.
And with no pets in the house, hen-pecked husbands looking to slip out to the pub for a sneaky feast of lager are going to have to find a new excuse as, "Honey, I'm taking the iPod for a walk," isn't likely to convince.