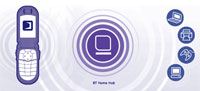 BT has unveiled a smarty-pants phone designed to integrate landline and mobile phone technologies.
Called BT Fusion, the handset promises callers the "best of both worlds" and works like a regular mobile phone away from home, but when the rambling caller comes home, the clever stuff whirrs into action.
As soon as the user's home broadband hub is detected, the call is transferred to a VoIP connection through the phone's own Bluetooth software.
BT is hoping that the service (dubbed "Project Bluephone" during development) will tickle the fancy of consumers looking for the functionality of a cell phone with cheaper fixed-line prices.
"We know that many of our customers enjoy the convenience of their mobile phones when they're out and about, but switch to using a landline phone when they arrive back home to save money or because they have little or no mobile coverage", observed Ian Livingstone, chief executive of BT Retail.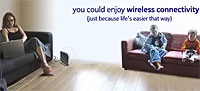 BT Fusion is part of the company's strategy to lure back customers wooed by mobile telephonic temptresses touting cheap calls.
The BT Fusion service – using adapted Motorola V560 GSM phones – will initially be trialled by 400 customers, with a more widespread consumer launch in September, followed up by a corporate package rollout in 2006.
BT was tight-lipped about how many customers it expected to sign up to the service, but was clearly eyeing up the 30 percent of their customers who make mobile phone calls from their homes.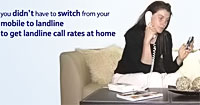 "The future will be convergence", insisted Livingstone. "This is going to be a market that grows fantastically over time even though it might take a while to get going. We still expect many millions of converged handsets by the end of the decade."
BT's monthly packages will come in two flavours, offering 100 cross-network minutes for £9.99 (US$18.07~ €15) or 200 minutes for £14.99 (US$27.12~ €22.5) for 200 minutes.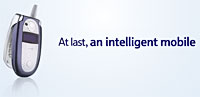 Calls to landlines originating in the home will be ratcheted up at BT's regular rate of 5.5 p (10 cents, €0.08) for up to an hour.
Subscribers wanting to join the BT Fusion gang will need both a BT landline and access to BT broadband, with a special access point, called the BT Hub, being installed in the home.
Although currently using Bluetooth, BT is planning an upgrade to Wi-Fi technology and has already installed the necessary wireless equipment in the hubs.
Although Ian Livingstone, chief executive at BT Retail, has commented that the service could be used on any broadband service provider "if we decide to make it available", subscribers will have to use BT's own broadband service and Vodafone for now.