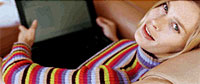 T-Mobile USA today revealed that nearly half a million are currently signed up to access their hotspots with hourly, daily, monthly or yearly accounts
The company's figures revealed that 450,000 people accessed their high-speed Internet access at locations such as Starbucks coffee shops, airports and hotels in the past twelve weeks.
Although the company declined to provide year-on-year access figures, the figures showed that not only are there a lot more T-Mobile Hotspot users – they're staying online longer too.
In the first quarter of 2005, users stayed logged on for an average of 64 minutes per login in 2005 – up from 45 minutes last year and just 23 minutes in 2003.
The total number of T-mobile Wi-Fi log-ins reached 3 million in the past three months against around 8 million for all of 2004. In this year's first quarter alone, more people became customers than in all of 2003.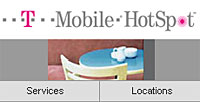 Although many early Wi-Fi adopters were laptop-toting business suits connecting in airports, hotel rooms and lobbies, the demographic is now far broader, with students, music fans, backpackers, silver surfers and others hitting the hotspots with their PDAs, smartphones and laptops.
T-Mobile's figures show fast accelerating Wi-Fi usage, with 90 terabytes (i.e. 90 million megabytes) of Wi-Fi data flying across their network in 2004, with December accounting for 10 terabytes alone. By May 2005, 18 terabytes had swooshed across the ether.
T-Mobile dished out the stats as it announced an expansion in the provision of US and overseas hotspots.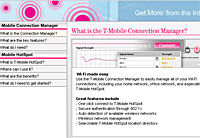 New locations include the provision of roaming access throughout another 39 more airports in North America (making a total of 75 airports covered), with Wi-Fi guest room access being installed at 525 more hotels in the Marriott, Hilton, Ritz-Carlton, Doubletree and Renaissance chains.
In the US, every single Starbucks, FedEx, Kinko's and Borders Books & Music store in the United States is covered by a T-Mobile hot spot, "unless they got built within the past five minutes," quipped Joe Sims, VP and GM of the company's hot-spot operations.
This brings T-Mobile's hotspot tally to 5,700 locations in the US and 6,500 in Europe.
Roberta Wiggins, a senior research fellow with the Yankee Group was impressed with figures: "The numbers show that Wi-Fi is no longer an obscure, upstart technology. It's gaining credibility."