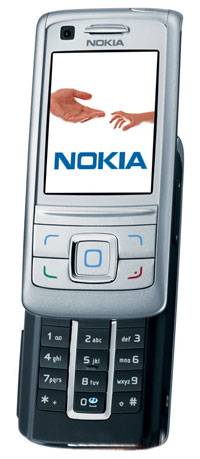 In a veritable orgy of mobile manufacturing, Nokia has launched a grand total of seven new handsets, including a dual camera 3G device and their most feature-rich CDMA phone yet.
Four of the models use the 'Matrix-style' sliding design, which features a keyboard which slides out from under the display.
The phones are powered by the somewhat elderly Series 40 user interface, although the latest version of the O/S cranks up the eye candy, adds a new "Active Standby" home screen and bundles in support for applications written in Macromedia Flash Lite.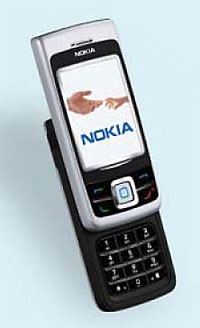 The 3G multimedia-tastic 6280 is a compact WCDMA/EDGE sliding handset sporting a 320 x 240 pixel screen, a 2 megapixel camera (with a VGA front camera for video calls), a removable mini-SD card and a built-in FM radio. It's expected to appear on the shelves in the fourth quarter 2005 for EUR375.
Next up is the 6270, a quadband 2.5G slide phone with a 2-megapixel camera. The phone has similar specs to its more expensive cousin, with the same size screen, music playback and a built-in FM radio. Price is estimated at EUR300.
The 6265 is Nokia's most feature-rich CDMA phone, with a 2 megapixel camera – complete with flash – and 176×144 pixel resolution video recording. The Nokia 6265 can play streaming video of up to 15 frames per second, and offers music layback, Bluetooth and miniSD memory storage (up to 1 gigabyte).
CDMA (code division multiple access) is the world's second most common mobile phone technology after GSM and Olli-Pekka Kallasvuo, Nokia's executive VP and GM for mobile phones, said the company were committed to growing its CDMA mobile business, particularly in Asia Pacific and China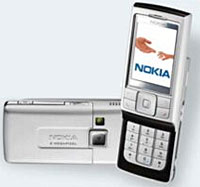 "The growth prospects on the CDMA front are extremely encouraging. The CDMA market is expected to grow at pace with the overall handset market and the global CDMA handset volume is expected to increase by 10 to 15 percent year-on-year in 2005," he said.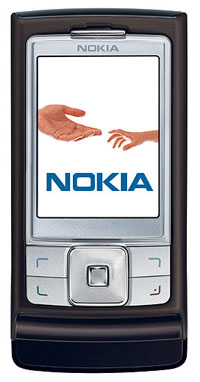 The last of the slider phones is the 6111, which has more than a passing resemblance to the hugely successful i-mate JAM phone, although the screen is much smaller at 128×160 pixels. The camera contains a 1-megapixel camera and 6x digital zoom and retails for around EUR270.
All of the slider phones are expected to ship in the fourth quarter.
Nokia have also announced two entry-level CDMA designs, the folding 2255 and the compact 2125 (due to ship in the fourth the third quarters, respectively) and the Nokia 6060, a GSM clamshell model for basic voice functions.