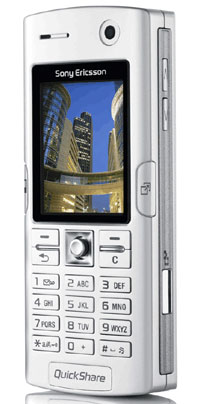 On the same day that Nokia went forth and multiplied with seven new phones, rivals Sony Ericsson announced four new handsets, aimed at increasing its presence in the low end and mid-market sectors.
Sony Ericsson K608i The K608i 3G handset employs Sony Ericsson's now-familiar dual use format, with the phone being used vertically for calls and horizontally for taking pictures.
The 1.3 megapixel camera includes an active lens cover for swift activation, with video calls taken care of via a dedicated video telephony button.
There's a reasonably large 1.8 inch 262k colour TFT screen onboard, and the K608 comes bundled with the usual suite of business applications, PIM and PC-synchronisation tools (via USB or Bluetooth).
Gameloft's Vijay Singh Pro Golf 2005 comes preloaded with the phone in the hope that customers' chequebooks will form a yawning chasm in the direction of Sony Ericsson's Fun & Downloads portals.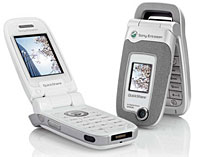 There's 32MB of memory space on the phone for shunting on ringtones, wallpapers, still shots and video footage, with a built in music player and FM radio taking care of multimedia.
Sony Ericsson S600
The all-swivelling Sony Ericsson S600 phone is claimed to be "ready to party" with features "to enhance the lifestyles of those who live their lives to the fullest".
Like an expensive marital aid, the phone also promises "maximum fun and excitement in an ultra stylish package" according to Sony Ericsson. It almost makes you wary of putting it next to your ear.
The tri-band phone employs the same 'jack-knife' mechanism seen in last year's S700, although there's no 'Mean Streets' spring-action on offer, which kind of spoils the effect.
Inside, there's 176×220 pixel, 1.8″ wide, 262 K colour TFT screen with two stereo loudspeakers and a MegaBass function enhancing the sound.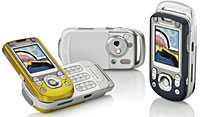 The S600 comes with 64MB of onboard memory, but sadly, there's no memory card on offer – presumably it's been left off so as to not compete with the higher spec'ed K750 model.
Gamers might be enticed by the S600's widescreen mode which enables games to be played horizontally on screen. There's also support for multi-player peer-2-peer gaming via Bluetooth.
Finishing off the package is Bluetooth and USB 2.0 connectivity, a 1.3 megapixel camera, NetFront web browser, 40-tone polyphonic alert and a RDS FM radio.
Sony Ericsson Z520
Described as possessing "cool curves in a smooth shell", the Sony Ericsson Z520 is a compact quad-band phone "for the fashion conscious."
With worrying sexual undertones, Sony Ericsson's announcement salivates over the "smooth sleek body" of the clamshell which, apparently, creates "a small and inviting handset" with the added bonus of an illuminated "rim of blue lights" (stop tittering at the back).
"The new Z520 is specifically designed for the stylish younger generation, particularly young women, who want to carry an attractive accessory just as much as a mobile communications device," purred Jan Wareby, Corporate Executive, Vice President and Head of Sales and Marketing of Sony Ericsson.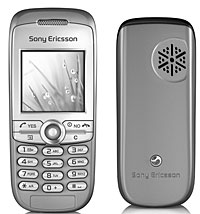 Flipped open, the twin-display phone offers a 1.8″ 128 x 160 pixel, 65k colour, TFT main screen, supported by a 101 x 80 pixel, colour secondary display on the outside.
The phone supports Bluetooth, music playback, SMS, e-mail, video/photo MMS and web browsing.
In keeping with its intended audience, the Z520 can be accessorised with covers in Pale Blue, Sandy Grey, Ceramic White, Espresso Brown, Peach, Mint, Pale Yellow and Pale Pink. But no Death Metal Black.
Sony Ericsson J210
Last and, quite frankly, least is the J210, a no-frills, bargain basement handset, aimed at "practical phoners who value simplicity and reliability" according to Jan Wareby, Sony Ericsson's Corporate Executive Vice President & Head of Sales and Marketing.
The tri-band handset offers a basic set of features with a near-microscopic 600KB of user memory onboard.