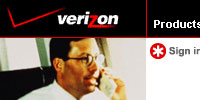 United and Verizon Airfone have become the first companies to receive Federal Aviation Administration (FAA) approval to install Wi-Fi for use on US domestic commercial aircraft.
After extensive trials, approval was forthcoming after the two companies successfully demonstrated that using 802.11 b/g wireless technology within the cabin didn't send the airplane into a loop-de-loop or spark off random explosions of Star Trek-esque white smoke.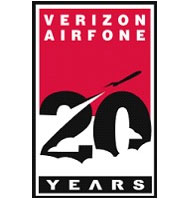 Although the FAA approval currently only applies to the cabin of United's B757-200 aircraft, it's an important landmark on the way to enabling full high-speed wireless Internet access on board all United aircraft.
"Our research shows that connecting to the Internet is customers' most preferred form of communication to the ground, and this certification is a crucial step to bring this inflight wireless access to our customers," said Dennis Cary, United's senior vice president-Marketing.
Verizon Airfone currently provides voice services and JetConnect(SM) Messaging services on United's flights, and securing in-flight Wi-Fi Internet access is sure to be a coffer-filling money-spinner.
Verizon Airfone really had no option but to lead this initiative, someone was going to do it, and once done, all of Verizon Airfone's high prices call revenue would be gone, as the Ilses started to run Skype on their laptops or PDA's phones.

"Our wireless broadband system will require only the addition of an avionics box, a wireless access point and a directional antenna, making it the faster and more affordable choice for United and its passengers," said Bill Pallone, president, Verizon Airfone.
Passengers desperate for some in-seat network fragging are going to have to wait on the Federal Communications Commission's (FCC) scheduled "Air-to-Ground" spectrum auction to be held in the coming months. At the auction, providers will battle it out for lucrative service rights and the range of frequencies for onboard passenger access to the Internet.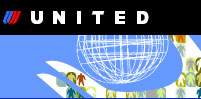 Once a service provider is selected by the FCC, United should be able to meet their passengers' Wi-Fi needs in double quick time with, no doubt, zillions of other airlines following their lead.