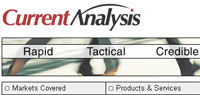 Sales of laptops outstripped the number of desktop PCs for the first time ever, according to Current Analysis.
Based on monthly sales in the US, the survey by 'competitive intelligence' experts Current Analysis says that notebook sales accounted for 53 per cent of the total personal computer market last month, whizzing up from 46 percent during the same period last year.
The survey was based on sales from a sampling of electronics retailers in the US (so it's more of an educated guess than a scientific study) but it does reflect the growing mobility of consumers.
The report concluded that demand has been driven by falling laptop prices and increased performance, with Sam Bhavnani, senior analyst for Current Analysis adding, "Just a few years ago, the performance of notebooks was nowhere near where it is today."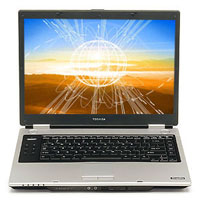 Once back-breaking beasts with a battery life measured in nano-seconds – and a price tag to make grown men weep – modern laptops are now faster, slimmer, more capable and, crucially, cheaper (laptop prices have fallen 17 per cent against a smaller 4 per cent fall for desktops).
It seems that computing consumers like to feel connected too, with 95 percent of laptops offering wireless connectivity – up from 80 percent last year.
"There used to be a time when people expected a reply to an e-mail within a couple of days. Now they expect a response within 24 hours. People want to stay connected wherever they are," insisted Bhavnani.
Bhavnani predicts that notebooks will continue to devour bigger shares of the PC market, while sagely adding, "You're not going to see the desktop go away, though."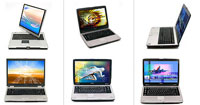 His barely-revelatory statement was backed up an announcement from Mike George, VP of consumer business for Dell US, who today revelaed that Dell will be launching a "luxury" range of computers, with their hoity-toity desktop and notebooks selling for between $1,200 (~£660, €979) and $3,500 (~£1,925, €2,855).
In the US, Toshiba rule the laptop roost, enjoying a hefty 26 percent of the market (according to NPD Group/NPD Techworld), followed by Hewlett Packard, with 21 percent; IBM, with 17 percent; Compaq, with 11 percent, and Sony, with 7 percent.