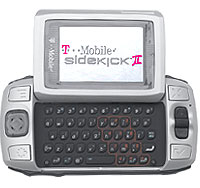 The mobile Internet handset – developed by Danger and manufactured by Sharp Corporation – will be made available on service contract for £68.70 (~€100, ~US$125).
For just £10.30 (~€15, ~$18.84 USD) a month, users can enjoy unlimited data use when combined with any of T-Mobile's voice plans, with the monthly data charge being waived for the first month for new T-Mobile Sidekick II customers.

The feature-stuffed handset includes a mobile phone, push email, instant messaging, HTML Web browser, text-messaging, calendar, address book, an integrated digital camera and the option to download applications and content.
Users will also get access to a Web-based, online account to manage their data from the desktop.
"The T-Mobile Sidekick II's ease-of-use and complete set of voice and data applications have made it the featured product in our 'Internet in your pocket' initiative," said Michael Schuld, Vice President Terminal Management T-Mobile Germany.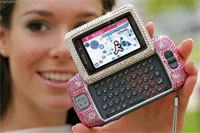 Beating at the heart of the T-Mobile Sidekick II is Danger's "hiptop" software and services infrastructure.
Claimed to deliver a "superior mobile Internet experience to end users", the thin client/server system takes care of the secure transmission of data between the network and the device, accelerates Web-page downloads and automatically opens files sent via email.
"Danger's popular mobile Internet experience, combined with T-Mobile Germany's excellent network, customer care and marketing might is an ideal match," PR-ed Hank Nothhaft, Chairman and Chief Executive Officer of Danger.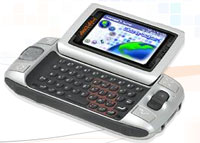 Also known as the Hiptop 2, the 130 x 66 x 22 mm (5.1″ x 2.6″ x 0.9″) handset features a flip Transflective TFT 240×160 pixel screen and an integrated VGA (640 x 480 pixel) camera.
The tri-band (900/1800/1900 MHz GSM/GPRS unit comes with 32 MB RAM and 16 MB Flash, with a built in speakerphone and Lilliputian QWERTY keyboard.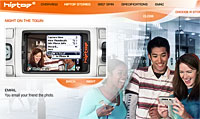 T-Mobile are also releasing a "trendy" version of the Sidekick, resplendent in distinctly un-macho pink sparkly bits.
But that's not for us. Oh no.