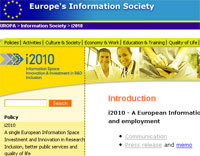 The European Commission has announced plans to create a single set of European Union rules on broadcasting and the wireless spectrum.
The proposals are aimed at easing restrictions on advertising and encouraging Internet and mobile phone media to do their thang. The proposals will also allow telecommunications companies to trade their expensive third generation mobile licenses.
At the moment it's a bit of a free for all in Europe, with each country free to set its own broadcasting rules. The fact that the last EU guidelines were penned way back in 1989 – before mobile telephones and the Internet hit the mainstream – has added to the confusion.
"It would be unfair if traditional broadcasting were to be regulated very heavily, and new broadcasters on mobile phones and the Internet were subject to no rules," observed Commission spokesman Martin Selmayr.
The new proposals form part of a five-year strategy to turbo-charge the European digital economy, although they'll still have to circumnavigate acres of EU red tape, with all changes needing to be formally proposed and approved by the European Parliament and national governments.
The main thrust of the proposal by the Commission involves loosening advertising rules for traditional TV broadcasters, letting them foist more than the current advertising limit of 20% a day on hapless viewers.
The proposal will also see the end of enforced 'ceilings' on commercial breaks.
"These rules should be more flexible. It should be up to the programmer to decide when to interrupt a football match or a soap opera," said Selmayr.
Currently, Internet and mobile phone broadcasters are compelled to respect diverging national rules, which could cover anything from security to anti-racist legislation. The new proposals would mean that they would only have to comply with their own country's domestic broadcasting rules.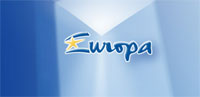 Europe is also looking to free up the highly lucrative wireless spectrum – currently worth something like €9 billion (~US$11bn ~£6bn) a year – and hopes that digital frequencies used by services such as mobile phone operators, police radar and radio will be brought under centralised EU control by the end of 2005.
"Such a policy is required if we want to make efficient and cross-border use of this very valuable economic resource," insisted Information Society and Media Commissioner Viviane Reding said.
EU officials have stated that by centralising control of the use and trading of spectrum and frequencies, the trading of third-generation mobile licenses could be sped up.
Most national regulators have made 3G license trading verboten, with many telecoms companies being forced to take on an almighty pile of debt to buy the licenses.
The proposals were welcomed by ETNO, a lobby group for Europe's telecommunications networks operators, while adding that "one of the main challenges of the initiative will be to develop a set of policies that continue to foster competition whilst at the same time creating incentives to innovate."
European Commission
i2010 – A European Information Society for growth and employment