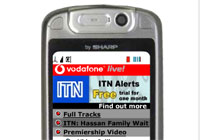 Vodafone execs spent the morning cackling wildly to themselves, throwing wads of dollar bills in the air and rolling around silk-covered beds covered in cash as record revenues and profits for its full year results were announced to the world.
The mobile operator – the world's numero uno by revenue – has raked in eye-wateringly large pre-tax profits of £13bn, before write-downs.
With revenues increasing 4.3 per cent year-on-year to £34.1bn, these are champagne cork-launching record figures for a UK company.
Vodafone's subscriber base rose by 16.3 million to 154.8 million, and the company have announced that it will buy back £4.5bn worth of its own shares, and double its dividend payment to 4.07p.
"We have met or exceeded all of our stated targets and significantly increased returns to shareholders," purred chief exec Arun Sarin, sounding like the cat who got the cream, the milk float and the dairy that made it.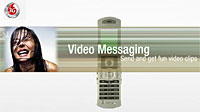 But in-between triumphant licks of triple-thick Cornish clotted cream, Sarin sounded a cautious note, warning that competition was rising.
"Whilst competitive pressures are increasing, there is clear evidence that our global scale and scope is enabling us to deliver innovative customer propositions and to produce superior results," he puffed.
The company have experienced organic customer growth of 12 per cent globally, with Vodafone live! active devices increasing to 30.9 million and adoption of 3G services rising to 2.4 million devices at the year end.
"Here in Europe, we are leading the parade on 3G," Sarin air-punched.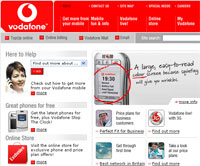 Vodafone performed particularly well in strong markets such as the US and Spain, with revenues growing at more than 20% year on year.
The company also kicked ass in its core European markets, with Italy, Germany and the UK doing especially well, despite fierce competition.
Vodafone didn't get it all their own way though, with disappointing figures from Japan prompting a business improvement plan in the year ahead (the company currently lags in third place with around 16 per cent market share behind NTT DoCoMo and KDDI.).
Vodafone
Vodafone Group Fiscal Year Pretax, Pre-Items Profit GBP10.3 Billion