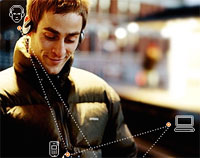 Like the spotty geek who turns up in the pub with a stunner on his arm, Bluetooth has confounded critics by reaching the significant milestone of five million Bluetooth units shipping per week.
The Bluetooth Special Interest Group (SIG) announced the growing consumer demand for Bluetooth, citing the wide acceptance of Bluetooth technology in a multitude of applications such as mobile phones, cars, portable computers, mp3 players, mice and keyboards.
"Five million units shipped validates the sizeable market for Bluetooth technology," roared Michael Foley, Ph.D., executive director of the Bluetooth SIG before weirdly adding, "every time you blink an eye, another ten Bluetooth chipsets see the world."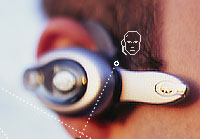 "When you couple that with the recently announced collaboration between the Bluetooth SIG and UWB," Foley continued, "Bluetooth technology will further reinforce its leading position far into the future. Even today, we expect this will have a positive impact in Bluetooth uptake."
Quick as a flash, Harish Naidu, Microsoft's general manager of the Windows Device Experience Group was on hand to shove a congratulatory oar in: "The five million per week mark proves that Bluetooth technology has strong marketplace traction. Microsoft is committed to ensuring that the platform support in Windows meets the needs of the marketplace."
Faster than a gabba ringtone, Jyrki Rosenberg, Nokia's Director of Strategic Technology Marketing was also on hand to join the backslap-fest, "For Nokia, Bluetooth technology is an important element in our optimized mix of radio technologies that enables seamless connectivity and a more wireless lifestyle for customers."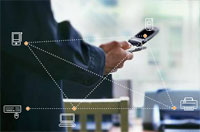 Seizing a convenient opportunity to squeeze in a bit of PR, Rosenberg added, "Already today, Nokia has introduced state-of-the-art mobile devices that allow data transmission using both high- speed cellular networks, WLAN hot spot access, and Bluetooth technology."
The first release of the Bluetooth Specification was released in 1998, and despite initial cynicism, over 3400 companies have become members in the Bluetooth Special Interest Group (SIG).
The number of Bluetooth products on the market has soared with volumes doubling from 2003 to 2004, reaching an installed base of over 250 million.
Growth is predicted to reach 500 million units by the close of 2005.