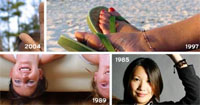 Time Warner is considering "spinning off" its AOL division to help finance acquisitions in the future, said chief executive Richard D. Parsons on Friday.
"If we get to the point where consolidation is happening in the Internet space…the possibility of an IPO is out there," he commented, with the Wall Street Journal citing sources as saying that Time Warner would continue to hold a majority stake in the Internet company.
Parsons told investors at the company's annual meeting in New York that Time Warner had discussed the possibility of selling AOL shares in an initial public offering but had decided not to go ahead with such a plan "at this point."
Critical to the spin-off decision will be the success of AOL chief executive Jonathan Miller's strategy which aims to attract more Internet users and advertisers to AOL's site to compensate for the slump in dial-up subscribers.
Time Warner acquired AOL for US$112bn (~£61.2bn ~€89bn) in January 2001 just as the dotcom bubble began to wobble like a dancing jelly on three wheeled roller skates.
The acquisition led to a record US$98.7 billion (~£54bn~€78.6) loss in 2002, plunging shares into catastrophic freefall as the promised cash-fest and sales growth never emerged.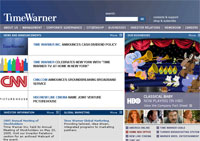 With Time Warner's pockets already considerably lightened, transatlantic regulators then accused them of overstating advertising and subscriber numbers from mid-2000, with the company settling all charges with thumping great payments of US$510 million (~£279m ~€406.6m) in the States and US$300m (~£164~€239m) in the EU.
Time Warner has announced that it plans to start paying the company's first dividend since the America Online merger four years ago, representing "the beginning of a commitment we hope will grow over time," according to Parsons.
The upturn in the company's profitability has been engineered by Parsons, who has slashed debt, driven sales growth, settled government investigations into the AOL unit and shelled out for cable-television assets from Adelphia Communications – the company's biggest deal since the merger.
"The turnaround is complete. We are moving forward and picking up speed," purred a pleased Parsons.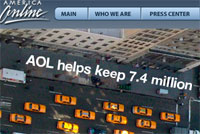 AOL is now trying to find new revenue sources to compensate for the loss of U.S. subscribers to its dial-up Web access service, which has declined by 5 million users in three years, to 21.7 million.
In response, Miller has unveiled a series of customer-attracting new Web products, including a local search engine, a travel site, a free e-mail service and the first upgrade to AOL's Netscape browser for five years.
And he's not finished yet, with a revamped version of the Aol.com site in the bag that that promises to look like a mix of the phenomenally successful Yahoo and Google sites.
Miller aims to attract more heavyweight advertisers and regain a bigger share of the US$9.6 billion U.S. online ad market, currently hogged by Google.
So far, things are looking rosy for Miller with ad sales zippily moving up 45 percent to US$311 million, although he's still miles short of compensating for the loss in subscriber revenue, with AOL first-quarter revenue falling 3 percent to US$2.13 billion (~£1.16bn~€1.69bn).