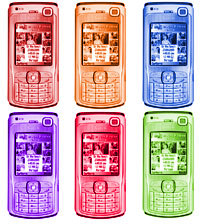 Cell phone penetration in Western Europe will hit 100% by 2007 as mobile-loving customers continue to scoop up multiple phones and phone cards.
A report by management consultancy Analysys Research revealed that active mobile penetration – which excludes phones that have not been used for about three months – would rise to 98% in 2006 (up from 90% in 2004) and eventually exceed 100% in western Europe.
The consultancy also warned that the market would stagnate in markets where operators shunned the cheaper pay-as-you-go offerings in an attempt to benefit from more lucrative contract deals.
(Contract deals usually involve customers signing up for 12-18 months, thus delivering stabilised customer revenues – or, as they call it in the trade, ARPU – average revenues per user.)
"In countries such as France and Germany, operators have an opportunity to increase penetration by marketing pre-paid offerings, which is often the best way to attract certain segments of the population, but they should not lose sight of profitability," commented report co-author, Alex Zadvorny.
"Italy, where ARPU has been in line with the Western European market average and registered the slowest decline among the major European countries between 2000 and 2004, is a good example of how the prevalence of pre-paid does not necessarily suppress ARPU," be continued.
In countries like Italy, Sweden and the UK, growth in penetration has shown no signs of abating, with penetration rising from 93%, 93% and 89%, respectively, in 2003 to 104%, 103% and 101% in 2004.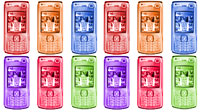 Although some people might think that the rise is fuelled by drug dealers toting multiple phones for 'business', the increase is actually explained by customers buying multiple phones and/or SIM cards.
Zadvorny explained that sales were also boosted by 3G, giving opportunities to "stabilise and potentially even grow voice ARPU by using the efficiency of the technology and offering large bundles of minutes"
"At the same time, in order to take advantage of the mobile data services opportunity, operators need to address factors such as transparency of pricing, standardisation and ease of use of devices, and the implementation of the relevant billing systems," he added.
Analysys expects mobile service revenue to grow at a healthy 9% per year between 2004 and 2007, with 3G video phones creaking open more wallets with an alluring fare of video, Internet and music services.