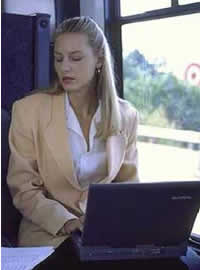 T-Mobile is offering a free WiFi pilot service on Southern Rail's busy London-to-Brighton train service in readiness for a full launch in June.
The service, part of a £1 billion improvement project for Southern Rail, will be rolled out on 14 trains supplied by 60 Wi-Fi base stations along the route.
T-Mobile have been trialing the service for several months, with a limited amount of base stations offering 256K upload speeds and download speeds at 2Mbit. T-Mobile has said these speeds will be upgraded on launch.
Despite limited publicity, freeloading passengers have been using the service, with T-Mobile logging seventy-five users over a ten day period from 1st April.
Most of the users were morning commuters, alerted to the service by stickers in the carriage windows.
From June onwards, passengers will have to fork out for the service as T-Mobile introduces its national HotSpot prices.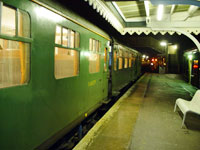 T-Mobile manager for WiFi Jay Saw was in full corporate PR spin mode as he enthused: "We are the only operator that has placed GPRS, 3G and WiFi at the centre of its strategy. That differentiates us from the competition. We're the world's largest network – by our own definition."
"The Brighton Express has four million regular commuters. We're the first to install broadband on a train," beamed Saw, adding that, "Southern, along with our own research and feedback, tells us that there's a lot of demand. And the feedback from the early users so far has been very positive. We are trying to maximise the value of dead time for commuters."
Nomad Digital executive chairman Nigel Wallbridge, whose company is responsible for the build and operation of the WiFi network, sounded positively loved up as he set his backslap motors to full: "In my business life, I have rarely had a better experience than working with T-Mobile and Southern, and the railways rarely get good press in Britain."
We hope to have a hands-on test of the service shortly.