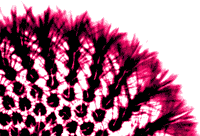 According to a survey carried out over the Easter period by network management company, Ipswitch, a thumping 93% of all e-mail received was unwanted spam.
A new beast of a virus is on the loose, with anti virus firm Sophos claiming that the Sober.P worm has "broken records in terms of the number of infected messages sent out and speed of propagation throughout Western European segments of the Internet."
The UK security company reported that the Sober.P virus, first detected on Monday, now accounts for 77 percent of all viruses detected by their threat-monitoring stations worldwide.
"This is a pretty significant virus. We usually don't see it spread to 77 percent of all inbound viruses," warned Gregg Mastoras, a senior security analyst at Sophos.
"Usually, it spreads much slower, and users have time to update their computers," he added.
Variants of Sober have been around since 2003, with the mass-mailing worm continuing to spread as crazy mad fools still open attachments in infected email.
The latest version, variously tagged Sober.N, Sober.O or Sober.S, uses email written in both English and German with one variant luring victims with a message saying the recipient has won free tickets to the 2006 World Cup in Germany.
Once the infected attachment is opened, the virus copies itself onto the host computer, scoops up email addresses from the user's machine and then blasts out similar infected emails to the harvested addresses.
Graham Cluley, senior technology consultant for Sophos, thinks the World Cup message is aiding the rapid spread of the virus: "Many people will be eager to attend one of the biggest sporting events in the world next year, and may think it's worth the risk of opening the email attachment just in case the prize is for real."
Showing a Tommy Cooper-esque flair for comedy, Cluley added, "Computer users who don't practice safe computing will feel as sick as a parrot, and will only be passing this worm onto other unsuspecting victims."
Sober.P may end 2005 as one of the worst viruses, replacing last year's bad boy, Netsky.P, which accounted for 22.6 percent of all virus incidents, according to Sophos.