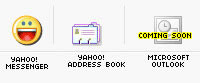 Yahoo has announced plans to ramp up the feature set of its Yahoo 360 social networking and blogging service, currently in beta.
According to Paul Brody, director of community products at Yahoo, the company intends to let users import content, such as photos and music, from non-Yahoo applications.
"Some of the things that people very much want to do is to share content from other sources outside of Yahoo," observed Brody, "[Yahoo] 360 right now does a great job of allowing you to share the content you might have already on Yahoo."
The Yahoo 360 service entered an invite-only limited beta period in late March allowing participating users to publish blogs, share content and post pictures with control over who they shared their content with.

The service currently only allows users to include content from other Yahoo services such as Yahoo Photos and Yahoo Music, but now Yahoo are to offer the inclusion of RSS (Really Simple Syndication) feeds from other sources.
Brody stated that he wanted the Yahoo 360 service to be an "open" product, adding, "If you have content anywhere on the Internet, you should be able to share it with friends and family through Yahoo 360."
The beta period has given Yahoo some useful feedback about their users' needs – with the company now working with bloggers to give them greater flexibility in customising their blogs and adding features such "trackback." Trackbacks create a links between related information on different blogs, further explained in a link below.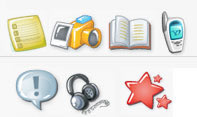 "Yahoo 360 should be made available to the public in the next few weeks, by which time the capability to share non-Yahoo content will also be included." Brody commented.
Localised versions of Yahoo 360 will be launched soon in some countries in Asia and Europe, according to Brody. The Yahoo blog service is already available in some countries like Japan and Korea.
Yahoo's My Web Upgrades Personal Search Tools
Google Introduces Local Search To UK
Yahoo 360 Service Blends Blogging And Social Networking Tools
TrackBack description from sixapart