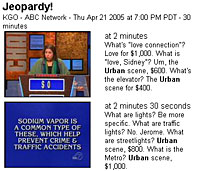 Google continues to sink its teeth into the potentially lucrative TV search business, with the announcement that it has added 14 new channels to its Google Video service.
The search titans are yet to declare the full line-up, but Discovery Channel, TLC, Animal Planet, Travel Channel, Discovery Health Channel, and CNN are among the new channels covered by the service.
Google Video archives television content by searching the closed captioning text of TV programs and returning a selection of still frames with matching dialogue excerpts.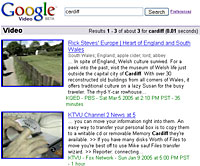 Due to unsettled licensing terms, Google cannot provide full transcripts or video clips, although their website teasingly suggests that we "stay tuned" for news.
Although the service is in beta, Google have said that programming will be expanded internationally when work is completed in the U.S. television market.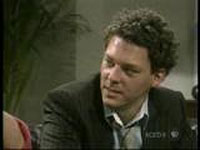 Development of the TV indexing service is being developed at the same time as Google's new 'video blogging' distribution platform.
This lets video makers upload their videos to Google's servers and maintain control over distribution rights, ultimately letting users search, preview, purchase and play videos through Google.
Naturally, Google's arch-nemesis Yahoo is also competing for a slice of the juicy TV and video search pie, offering a similar service that indexes the text surrounding video links, including metadata.