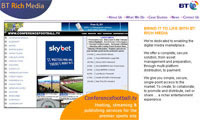 BT Rich Media has cuddled up to Sportfive, a French sports marketing group, and announced a partnership to make 2006 Football World Cup qualifying and friendly games available to fans streamed over broadband on the Internet.
Under the terms of the agreement, Sportfive – owners of the largest portfolio of European qualifying games – will use the BT Rich Media platform for publishing and distributing the video content.

Football bonkers viewers will be able to choose between 250Kbps or 500Kbps quality streams for approximately £7 (~US$13 ~€10), or alternatively download the entire match to keep forever for around £5 (~US$9.50 ~€7). As a long suffering Wales fan, I have to admit that there's several games which I never wish to see again!
Not every match will be available online though, with only untelevised games being available to stream/download.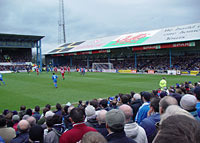 The games will be served up on http://www.qualifiers2006.com and promoted to over 10 million users via a range of affiliate sites such as soccernet.com,.teamtalk.com, sportinglife.com and rivals.net .
BT Rich Media will also be using the same technology to stream the forthcoming Scottish BT Cup Final at ScottishRugby.org.