AbbiTalk, a West Sussex-based provider of Voice Over IP (VoIP) telephony services, is talking tough about its cut-rate broadband call packages, that offer customers extra telephone lines with discount local and UK call charges and no line rental.
Boldly claiming to be "giving BT a run for its money", AbbiTalk claim that its customers will "generally" save £90 over the cost of using BT phone lines in year one and a further £110 in subsequent years (dependent on the package concerned).
Paul Perrin, director of AbbiTalk is – perhaps – getting a little carried away here: "Within 18 months, we believe most telephone calls in the UK will be free and the only rental payment will be for a broadband connection. Many international calls will also be free. BT is running scared, and we're doing the chasing!"
Customers using AbbiTalk's broadband service pay the installation charge for their chosen VoIP deal to gain access to competitive call rates: free calls to users of AbbiTalk and other UK and international SIP services, 1.2/min to UK BT phones and less than 2p/min for calls to the USA, Australia and China.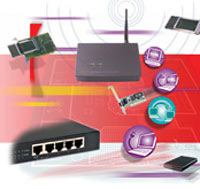 Prices start at £149 for "AbbiTalkBasicOne", which provides one extra phone line, a unique number with Pre Pay phone account, an adaptor and a DECT digital cordless phone with digital answering machine.
Other packages include "AbbiTalkTwo", which provides two phone lines with a single, unique number shared across both, a router/hub, digital cordless phone with digital answering machine and an additional digital phone and "AbbiTalkTwoPlus" which offers two extra phone lines, two separate numbers and two DECT digital phones with digital answer machines.
The top package, forgettably entitled "AbbiTalkTwoWF", adds WiFi networking of the customer's computer.
New customers can use their existing broadband connection to adopt the service, or plump for AbbiTalk's own broadband.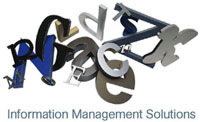 No line rental is charged and there's no need to use a computer to make the calls as these are accomplished through the standard cordless handsets.
AbbiTek's MD, Keith Gardner, got all historical in his statement: "VoIP is now widely recognised as the next 'disruptive technology'. Historians claim that others were Bell's original telephone, Marconi's wireless, the internal combustion engine, etc., so big changes are on the way."
"We have subscribed to this view for some time, hence our core business, Abbitek, focuses on VoIP services for enterprises. Through AbbiTalk, our customers can access the latest VoIP products. When configured, these enable us to deliver all the benefits of VoIP to domestic, small business and home workers: our simple and affordable packages have something for everyone. Initial reactions have been positive."