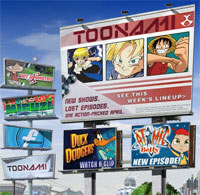 Video Networks Limited (VNL), who operate the HomeChoice VOD service around London, have added the children's animation channel Toonami to their line up using the MPEG-4 / AVC format, making it the world's first television channel to be encoded with advanced compression technology.
The company teamed up with Harmonic to launch an initial video-over-xDSL service in 2004 using DiviCom MV 100 encoders configured with MPEG-2.
Since then, VNL has been using the MPEG-2 compression efficiency and picture-quality of the MV 100 to continually enrich the channel line-up of its HomeChoice service.
The MV 100's architecture enables the progressive migration of HomeChoice's existing broadcast channels to MPEG-4.
Additionally, the technology allows further compression improvements to extend HomeChoice's picture quality and reach and range of service, with the Star Trek sounding "field installable software CoDec module".
VNL told Digital-Lifestyles that the quality of the MPEG-4 picture is noticably better that the MPEG-2 stream that is currently used. They hope that the move to MPEG-4 will save them around 50% of their current bandwidth needs in the coming years.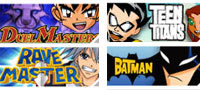 VNL's migration to MPEG-4 for its remaining broadcast channels, including the Cartoon Network and Boomerang, is expected to be completed within the next two months. In time the VOD service will also be moved to the new CoDec.
Roger Lynch, Chairman & CEO, Video Networks Ltd was absolutely delighted about what he described as a key enhancement to its platform, adding, "We are not simply adding yet another quality channel from the Turner stable but are creating a world first with the first ever broadcast channel to switch to MPEG-4 / AVC encoding.
The move to MPEG-4 allows us to provide superior picture quality, while reducing the bandwidth required to transmit our broadcast channels."
Once VNL has made the switch to MPEG-4, the saving on bandwidth for them should be substantial. This brings the advantages of VNL having to push less bandwidth out and therefore less of the distribution network is taken up. These reductions in demands bring an opportunity for more TV channels, increased Internet delivery speeds, but most interestingly the chances to carry High Definition (HD) programmes.
We understand that VNL have been testing HD within their labs, but would not be draw on the possibility of its introduction. To us it would appear an obvious step, and given BSkyB's very public launch of HD in the UK later this year, it would be a considerably marketing coup to launch in advance of Sky.
Dr. Yaron Simler – President of the Convergent Systems Division of Harmonic Inc and no stranger to the odd acronym or ten – had this to say:
"While much of the industry is still in a planning, evaluation or trial phase, Video Networks Limited is forging ahead with an advanced technology and pay-TV service platform."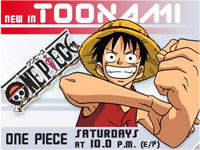 "The first commercially available encoding platform to support MPEG-2, MPEG-4/AVC and SMPTE VC-1, Harmonic's DiviCom MV 100 enabled VNL to provision a compelling video-over-DSL service while in parallel developing the elements of an MPEG-4 environment.
It is rewarding to see that we are moving toward the world's first broadcast TV service based entirely on an advanced codec. This has established both VNL and the DiviCom MV 100 as significant forces in shaping the future of the television market."