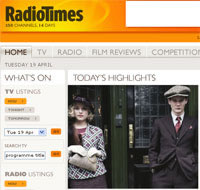 Old school TV listings magazine The Radio Times, has announced a partnership with Gemstar, the Murdoch-owned electronic programme guide (EPG).
The deal – the first TV listings partnership of its kind – allows the Radio Times to provide listings, contents and reviews to the subscription-free, seven day Guide Plus+ EPG.
Gemstar will be building its EPG into a number of electronic devices such as digital TVs and DVD recorders. The EPG will allow consumers to browse and select their TV viewing for the next seven days.
Users will have access to seven-day listings, programme recommendations and a database of 24,000 film reviews with star ratings, with the service being compatible with all major channels on the terrestrial, cable, satellite and digital terrestrial platforms.
Simon Adams, deputy-managing director of Gemstar-TV Guide's European division, said the move would benefit users by providing a "quick, easy, and free way to intelligently navigate what is an increasingly complex entertainment environment".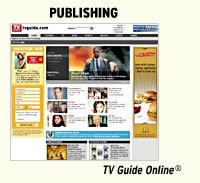 This partnership kicks the Radio Times firmly into the new digital age of television, with the company selling advertising on Guide Plus+ and boosting awareness of the EPG by plugging it relentlessly in its print magazine.
All concerned plan to expand the offering, with on exmaple given as onscreen adverts might eventually include clickable ads for programmes, letting viewers jump straight to the selected broadcast.
It is hoped that this synergetic partnership will expand what choca-mocha-latte supping advertising execs call the "brand heritage" of the Radio Times, which currently shifts over 1.1 million printed copies a week.
The BBC owned brand – the UK's oldest radio and television listings magazine – has a presence across a range of media, with their website attracting nearly 600,000 unique users per month, and a text messaging service which allows readers to access listings. Radio Times was named as Britain's "most reliable" media brand back in 2002.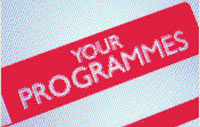 Gill Hudson, editor of the Radio Times, declared: "There is now no format not covered by Radio Times – you can access RT via mobile, your PDA, online, and now the Guide Plus+ EPG."
The Radio Times recently spent £1m (€1.44m) on a marketing campaign to promote the magazine in the face of a price war between the UK's best-selling title, What's on TV, and rival TV Choice. Clearly, the BBC hopes that this move into digital listings will provide a competitive edge.
Radio Times
Radio Times named Britain's "most reliable" media brand